Verizon TravelPass axes roaming charges for globetrotters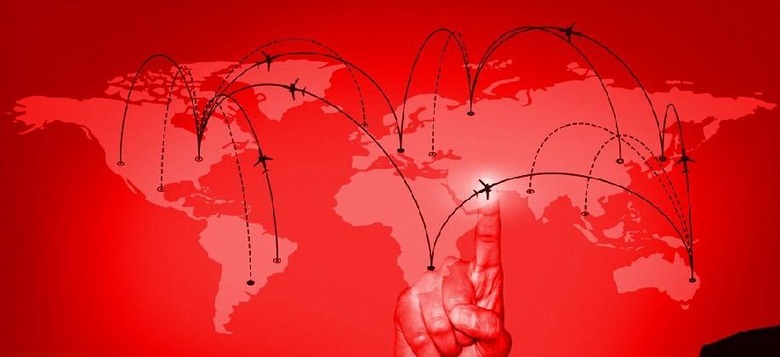 This week Verizon has announced a plan that traveling Verizon device owners can use to dismiss overage fees. This system is called TravelPass, and it'll cost $2 per day in Canada and Mexico, or $10 per day in a variety of countries throughout Europe, the Middle East, Asia Pacific, and Caribbean and Central and South America. Each minute of time you call, each text you send, and each MB of data you use will then be deducted from your current domestic plan instead of being knocked out with massive overseas charges.
Users will find the TravelPass system inside MyVerizon.com under "Manage International Services" once they're logged in to their account. A similar selection is available to Verizon customers in the MyVerizon app available on your Verizon smartphone.
Users will switch TravelPass on, then the system will start when you receive a call, connect to a data service, or send a text inside one of the 65+ countries where TravelPass is available. After 24 hours are up, you'll only pay for that one day unless you receive a call, connect to a data service, or send a text after a 24 hour period – then another TravelPass day will begin.
The countries where TravelPass is available are listed below:
Caribbean and Central and South America: Anguilla, Antigua & Barbuda, Aruba, Barbados, Bonaire, British Virgin Islands, Cayman Islands, Curacao, Dominica, French Guiana, Grenada, Guadeloupe, Haiti, Jamaica, Martinique, Montserrat, Netherlands Antilles, Saint Barthelemy, Saint Eustatius & Saba, Saint Kitts & Nevis, Saint Lucia, Saint Maartin/Saint Martin, Saint Vincent & the Grenadines, Trinidad & Tobago, Turks & Caicos.
Europe and Middle East: Austria, Belgium, Croatia, Cyprus, Czech Republic, Denmark, Estonia, Finland, France, Germany, Greece, Guernsey, Hungary, Iceland, Ireland, Isle of Mann, Israel, Italy, Jersey, Latvia, Liechtenstein, Lithuania, Luxembourg, Madeira and Azores, Netherlands, Norway, Palestinian Territories, Poland, Portugal, Romania, Slovakia, Spain, Sweden, Switzerland, Turkey, United Kingdom of Great Britain and Northern Ireland, Vatican City.Asia Pacific: Australia, Singapore, Taiwan.
Verizon provides the following language on the subject with regards to competitors plans: "Unlike other providers, Verizon doesn't use gimmicks like 'free data roaming' to lure you in and then put you on a slower network and restrict your data use while outside of the U.S. With TravelPass you'll get great international service – which is just what you would expect from Verizon." Sound alright to you?
VIA: Verizon