Verizon tests bundle that includes 1yr of Netflix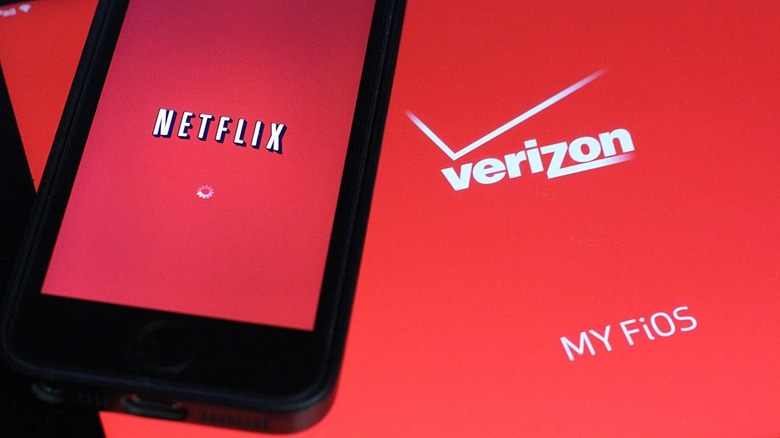 Despite all of its battling this year, Verizon and Netflix have cozied up to each other, at least as far as business is concerned. The service provider has initiated a very limited test during which it is offering a small number of its subscribers the opportunity to sign up for a package that includes a free year of Netflix service. This follows the drawn out debacle between Netflix and Verizon in which the latter company's customers saw severely throttled speeds on Netflix — something that was quickly solved when the video streaming company gave in and entered into an agreement with Verizon.
The information comes from BTIG Research, which spotted the new deal recently via a commercial and received clarification from Verizon itself on the particulars. According to the ISP, this promotion is a very limited trial offer, running only until November 1.
The promotion is only running in the New York designated market area under a FiOS bundle, with Verizon saying it chose New York "for its highly competitive nature and based on the latest Netflix report on ISP results which moved us to number one for performance." This combo inclined the service provider toward thinking it would make a good market for a test run.
Under the promotion, Verizon is offering a FiOS subscription (it seems there's more than one to choose from) alongside a $150 Visa gift card and a year of Netflix service. The latter move is surprising for numerous reasons, not the least of which is due to the competitive nature between traditional service providers and the video streaming services — namely Netflix — that challenge them. Whether this subscription option will be rolling out to Verizon's larger customer base in the future is yet to be seen.
VIA: Mashable