Verizon, Sprint, AT&T, T-Mobile partner on cross-carrier messaging built on RCS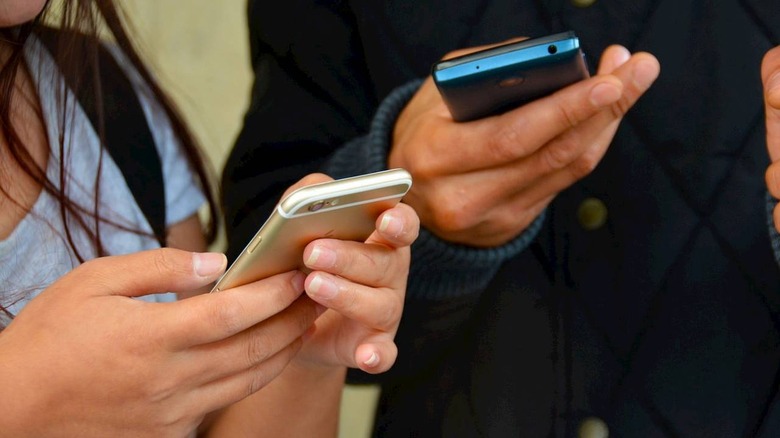 While the big four carriers in the US typically spend their time bashing one another in press releases, today they've announced a new team up to work on cross-carrier messaging. Verizon, AT&T, T-Mobile, and Sprint revealed what's officially called the Cross-Carrier Messaging Initiative (CCMI) today, which they say will help "drive the next generation of messaging for consumers and businesses."
The companies haven't spoken in depth about their plans yet, but it seems like CCMI is meant to replace SMS. CCMI will be built on the Rich Communications Service standard, which means that users will be able to send high-resolution images and videos through it. That should also mean we see other RCS features like typing indicators and location sharing.
We still have at least a little while before CCMI is ready for prime time. The companies said today that it will launch this "standards-based, interoperable message service" at some point in 2020, and that it'll be available for Android first.
While they haven't been too specific about what CCMI will entail, they did deliver a few key points today, saying that it will "drive a robust business-to-consumer messaging ecosystem," and further the adoption of RCS. While the phrase "business-to-consumer" is a bit vague, it becomes clearer in a later point, as the four companies say that CCMI will "provide consumers with the ability to chat with their favorite brands, order a rideshare, pay bills or schedule appointments, and more."
We're not sure that many people out there are looking for a chance to chat up brands, so that makes us a little skeptical about the driving factors behind CCMI. In any case, the group of carriers says that CCMI will enhance private conversations and group texts as well. That's about all we're getting for now, so we'll have to wait on these carriers for more. Verizon, T-Mobile, AT&T, and Sprint say they'll be sharing more details at a later date, so we'll let you know when that happens.