Verizon, Samsung 4G extender puts a mini cell tower in homes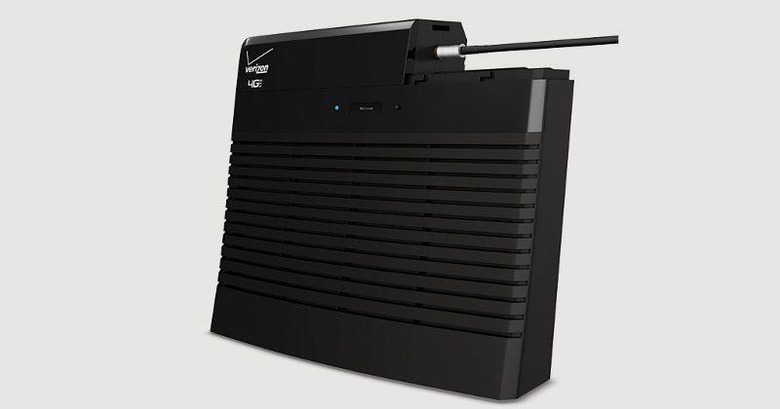 No matter how strong your 4G LTE connection is, there will come a time, or a place, where the signal degrades to near uselessness. Sometimes, those times and places are found inside our very own homes, where structures and materials hinder the spread of cellular signals throughout the building. Making sure its customers won't be bereft of that much needed Internet connection, Verizon has teamed up again with Samsung to launch a 4G LTE Network Extender that practically gives homes and offices a mini LTE tower of their own.
This 4G LTE Network Extender employs small cell technology to, well, extend that LTE network to areas where signals usually don't reach, for one reason or another. There are different implementations of small cells, but the basic purpose and technology is the same. They are radio access nodes that networks and carriers offload signals on to extend the range by 10 meters to up to 2 km max.
In this Samsung extender's case, the expanded area is measured in 7,500 square feet (690 square meters). By nature, the number of devices able to connect to the extender is limited, in this case up to seven. There is actually an eighth channel but that is reserved exclusively for 911 emergency calls. That said, those seven lucky devices will be able to enjoy the full power of Verizon's 4G LTE network for whatever purpose they desire, be it for streaming or for making HD voice and video calls.
Verizon and Samsung have previously worked together on 4G LTE Network Extender, but that one was marketed primarily for enterprise customers. This newer, smaller, and admittedly also less capable extender was made for home use or at least smaller offices. It also has a more affordable price tag of $249.99, available now from Verizon.
SOURCE: Verizon