Verizon reveals Galaxy S10 5G pre-order details in full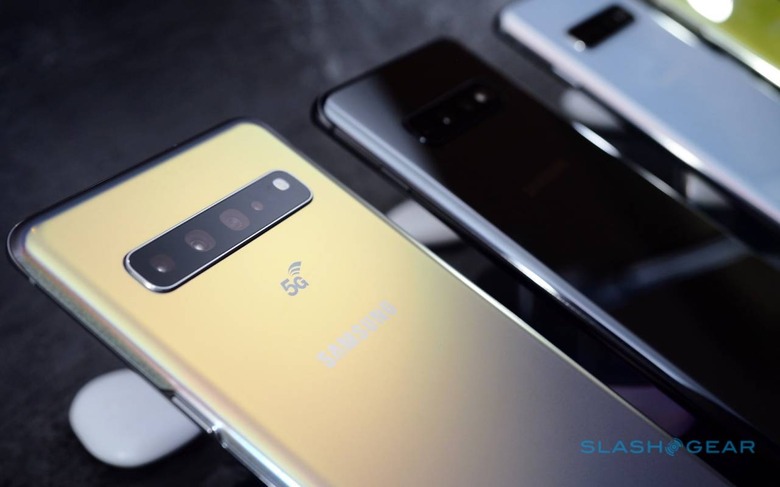 Verizon today confirmed another 20 cities that will get its 5G mobility service at some point this year, which is all well and good, but we still don't have very many 5G phones to actually leverage that service. Verizon does sell the Moto Z3 and its 5G Moto Mod in markets where it offers 5G service, but there are a lot of folks out there who likely only have eyes for one 5G phone: the Galaxy S10. In addition to padding out its list of 5G cities for 2019, Verizon also announced that the Galaxy S10 5G is now available to pre-order.
This is an announcement that we've been expecting for quite some time. Rumors earlier in the month pegged the date as April 18th, but it seems those were a week off. Regardless, you can now pre-order the phone from both Verizon and Samsung's websites, with the phone launching on Friday, May 16th.
Keep in mind that the Galaxy S10 5G is going to be a timed exclusive for Verizon, so if you want the phone immediately, that's where you'll need to go. It won't be that way forever, as that exclusivity period will end later this year, but we don't know when that'll happen just yet.
You'll also have to put down a significant amount of cash if you want to own this phone. The 256GB model – which is the base model for the S10 5G – is priced at a whopping $1,299.99, while the 512GB model costs $100 more. On Verizon's device payment plan, that means you're looking at 24 monthly installments of $54.16 for the 256GB model and $58.33 for the 512GB one, which definitely isn't chump change.
With Verizon's 5G network only launching in some areas of the cities it has on its list, the Galaxy S10 5G is definitely a phone for people who want to be on the bleeding edge and not necessarily a good call for someone who just needs a new phone. Still, if you count yourself among the people who want the latest and greatest and you happen to live in one of the areas where Verizon is about to launch 5G coverage, then you can pre-order the phone in "Crown Silver" or "Majestic Black" beginning today.