Verizon price increase release date hiked with new app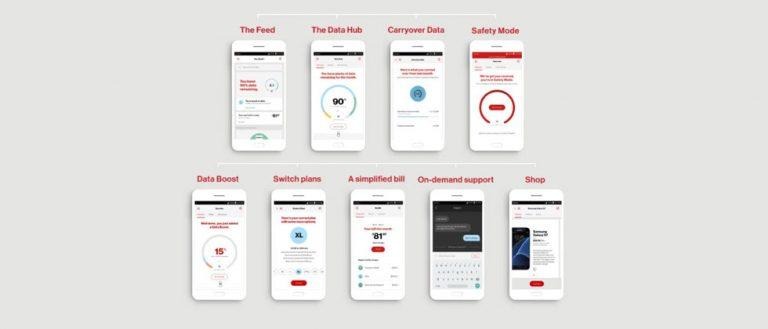 This week the folks at Verizon have revealed their new My Verizon app – as well as a new set or prices for all customers. This update includes additions of data allowance as well as price jumps between $5 and $10 dollars per month. Not by coincidence, users will find Verizon making a bigger deal out of the new app than they are out of the new data plan pricing structure, which will also bring higher data allowances per tier.
NOTE: To be clear, this is not a price increase on all users that are already customers. VIA a Verizon representative, "We are not increasing prices for all customers. These are for customers who opt to go on our new plans that offer greater value."
On the 7th of July – that's tomorrow – new Verizon prices will be in effect. There'll be a new My Verizon app as well for all devices through the future. This new app includes several features, including "The Feed" full of data updates, account, and bill information in one place. There's The Data Hub as well, showing and allowing users to control data specifically.
This app includes On-Demand Support with a message center, with "in-app help that's there before you need it with immediate answers without calling for help." This app also has a "Simplified Bill" section with explanations of "what's changed from month-to-month."
This new app also, of course, includes a "Shop" section where the user is invited to "browse, buy, and customize the latest devices."
New data prices as of the 7th of July, 2016 are as
• Small: Now $35/month for 2 GB (was $30/month for 1GB)
• Medium: Now $50/month for 4 GB (was $45/month for 3GB)
• Large: Now $70/month for 8 GB (was $60/month for 6GB)
• X-Large: Now $90/month for 16 GB (was $80/month for 12GB)
• XX-Large: Now $110/month for 24 GB (was $100/month for 18GB)
Each of these sizes has a bit more data – at least 30% more data allowance than each plan had before, with an extra bit of cash added to your bill each month.
If users go over your allotted data each month, they'll be able to use "Data Boost" in the app to "get back to full, 4G LTE speed" or "add more data whenever [they] want." Each 1GB of extra data costs $15 USD.