Verizon Palm Pre Plus, Motorola Devour and LG VS750 tipped incoming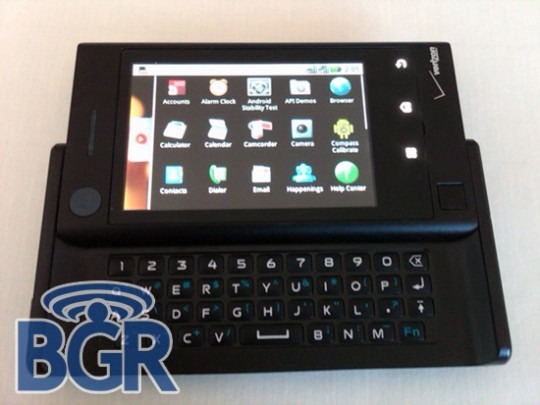 Details of Verizon's upcoming smartphones have leaked, and if you've been waiting for a new WebOS, Android or Windows Mobile device from the carrier then you're in luck.  The Palm Pre Plus, Motorola Devour A555 and LG VS750 have all been tipped as arriving over the next few months by PhoneArena's tipsters, though right now details on all three are reasonably minimal.  It's unclear, for instance, what the difference between the Sprint Palm Pre and the Verizon Palm Pre Plus might be.
As for the Motorola Devour A555, that's believed to be the latest name for the Motorola Calgary and is described as "the little brother" of the Verizon DROID by Motorola.  It's expected to have a 3-megapixel camera and Android 2.1, together with the MOTOBLUR interface and social networking system.
Finally, the LG VS750 is a Windows Mobile 6.5 device and is LG's first for Verizon.  According to the leaks it will be a so-called world phone, with both CDMA and GSM support, and is tipped to be "very thin".  It's supposedly still in testing at present.