Verizon Motorola DROID lineup arriving next month with Goldilocks subsidies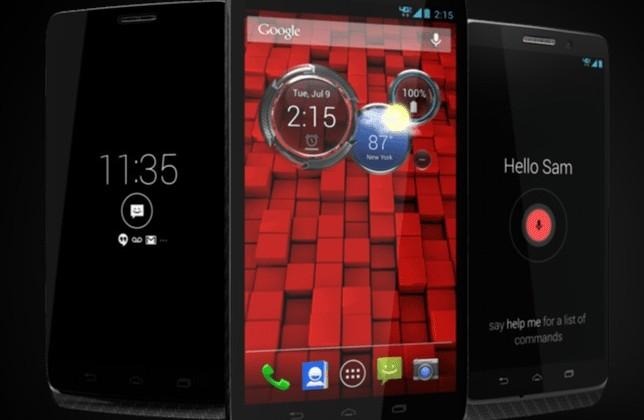 As expected, Verizon announced a line of new DROID devices today, and while the carrier held a stage event, the unveilings were quick and dirty. Verizon announced three new DROID smartphones today, consisting of the DROID Mini, DROID ULTRA, and DROID MAXX, all of which have different price points to cater towards any budget.
The DROID Mini is the entry-level device in this new lineup, and it's all about a compact design for this one. It's essentially a refresh of the DROID RAZR M, which was the compact DROID device from last year's lineup. The phone runs a 1.7GHz dual-core processor with quad-core graphics and 2GB of RAM (this goes for all three phones).
The next step up is the DROID ULTRA, which Verizon says the main focus is thinness. It sports a kevlar shell, which gives it some ruggedness as well as a sleek look. The device also has a glossy red finish to it, which Motorola says is "a lot like a sports car," but this isn't the first time we've heard this statement about past phones (DROID Incredible, anyone?)
As for the big daddy of them all, the DROID MAXX is a lot like the ULTRA in that it sports the same kevlar body, but the MAXX also packs in a much larger battery as you'd expect. We're still waiting on official details on battery life and size, but Motorola says that you can get around two days of battery life with "normal usage."
All three phones will be available for pre-order today and will begin shipping on August 20. The DROID Mini costs $99, while the DROID ULTRA will cost you $199. The DROID MAXX will be priced at a steep $299, but that's the price you pay for better battery life, it seems. All these prices are after signing a new two-year contract.