Verizon Moto Z, Z Force Droid Price Reveal Date Has Been Set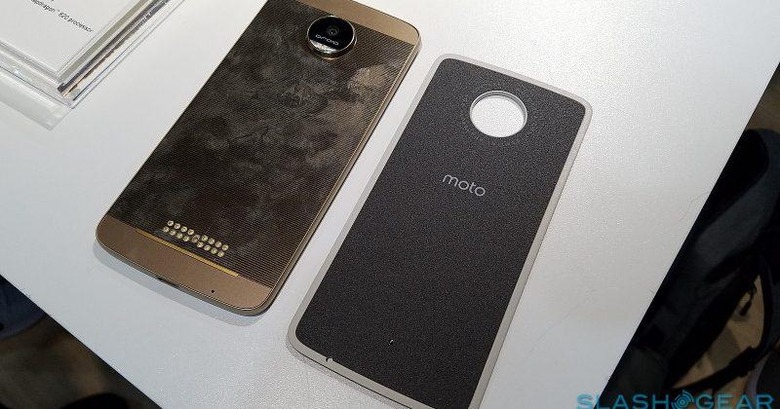 It has almost been a month since Lenovo and Motorola revealed their love child, the Moto Z, but it will still be months before the market actually gets their hand on one. That is, unless they happen to be one of Verizon's subscribers. Perhaps as part of its close ties with Motorola, Verizon is getting a big head start. The Verizon branded Moto Z Droid and the Verizon exclusive Moto Z Force Droid are set to reveal their prices next week, and it is likely that pre-orders will start soon afterwards, if not on the same day.
The Moto Z Droid combines three companies' legacies but, for all intents and purposes, it is pretty much the same Moto Z that will be available elsewhere. The Moto Z Force Droid, however, is something that only Verizon will be able to offer. Spec-wise, the two are practically the same, though they differ in some areas. The Z Force Droid, for example, has a bigger battery and more megapixels in its camera, 21 versus the 13 on the Moto Z. Both have the same 5.5-inch QHD screen and is powered by the same Qualcomm Snapdragon 820.
Taking only their specs into account, the Moto Z siblings might be rather unimpressive compared to this year's other flagships. Their special flavor, however, comes from their Moto Mods, the swappable covers that give the smartphones additional capabilities, not unlike the LG G5's modules, but less cumbersome to attach and detach. Verizon will also announces prices for these, but those figures have already been leaked last month. Prices range from $79.99 for a JBL speaker cover to $299.00 for a projector.
As for the smartphones themselves, their details are expected to be revealed at a press event on July 14 which starts at 10 a.m. ET. Availability is most likely to start immediately, as Verizon did promise a July launch. The rest of the world and the US will have to wait for September for the solitary Moto Z to roll out in markets.
VIA: CNET