Verizon look to block browsers to stop accidental data fees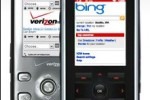 Verizon are reportedly looking into ways in which subscribers without data plans can be prevented from loading up their handsets' web-browser, after recognising that it was too easy to do so accidentally and be charged $1.99 each time.  According to carrier spokesperson Tom Pica, "it is obvious to [Verizon] that we need to fix this aspect of our service."
The issue has also been affecting AT&T subscribers, who are generally warned upon opening their handset's included browser that they may incur extra fees, but only for the first time.  However AT&T are yet to comment on the issue, and nor have they confirmed whether – like Verizon – they will be refunding those customers who complain about the out-of-package charges.