Verizon leak tips Palm P101 and P121: Pre and Eos?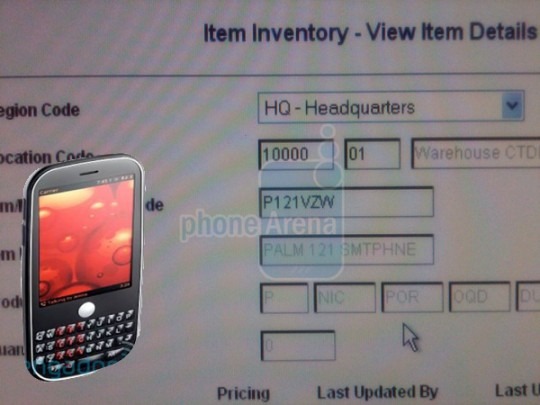 Listings for several new devices have appeared in Verizon's inventory database and been leaked courtesy of a phoneArena tipster.  While the handsets include the BlackBerry Storm 2, HTC Touch Pro2 (XV6875) and Samsung Omnia II, all of which we've known for some time will be arriving on the network, also mentioned are the Palm P101 and Palm P121.
There's no indication of what the two Palm devices might be, at least not on Verizon's database, but it's not the first time we've seen similar product codes mentioned.  The Sprint Palm Pre, for instance, was codenamed the P100, so it seems eminently possible that the P101 is Verizon's version of the webOS smartphone.  That could suggest that the Palm P121 is Verizon's Palm Eos, the candybar QWERTY smartphone we saw leaked earlier in the year.
Also fresh to the inventory is the Verizon Convoy U640, a somewhat more mundane device than the other five.  No pricing or launch dates, unfortunately, but at least confirmation that there's some interesting telephony on the horizon.