Verizon lands business focused Samsung Stratosphere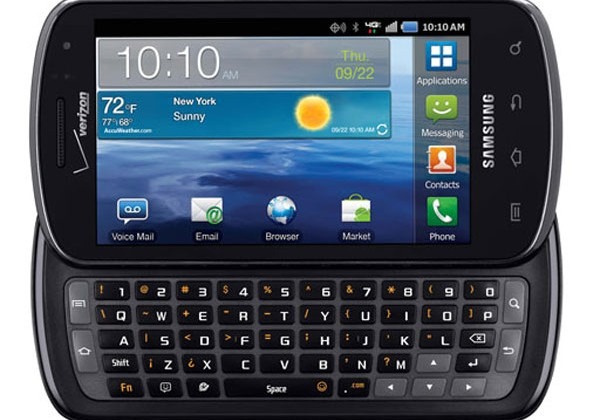 Verizon has announced that it has landed a new smartphone called the Samsung Stratosphere that is the first smartphone to come to the Verizon network packing Android, LTE and a sliding keyboard. The phone is aimed at the business user. The smartphone has a bunch of business connectivity services thanks to Cisco. The device has robust encryption, VPN, and MDM.
The smartphone will hit the network on October 13 for $149.99 after a 2-year contract and $50 mail-in rebate. The Stratosphere is a Galaxy S smartphone according to Samsung. It has LTE connectivity and a hotspot feature. The phone also has a 4-inch Super AMOLED screen. The keyboard has five rows of keys.
The OS is Android 2.3 and it supports all the things Android is expected to have. The phone has a Samsung 1GHz Cortex A8 Hummingbird processor inside and a 1.3MP front camera along with a 5MP rear camera that can record video. The hotspot will support eight connected devices for 4G and up to five for 3G. The Stratosphere also has Bluetooth 3.0 and WiFi.
[via Android Community]