Verizon Just Kids plan is both cynical and safe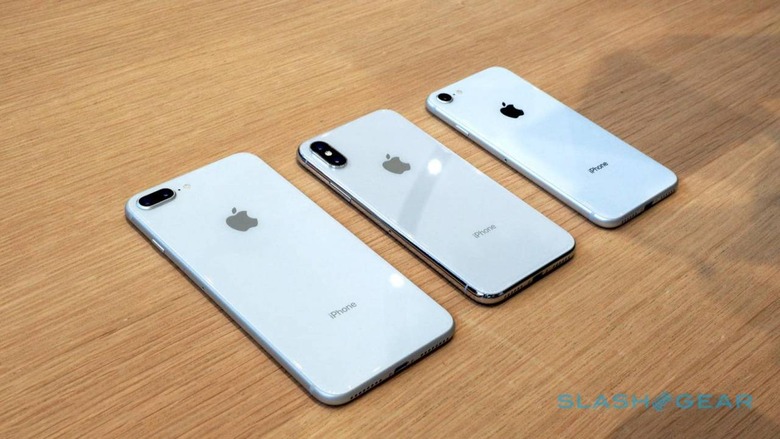 Verizon today launched a new plan aimed directly at families with children. Appropriately dubbed "Just Kids," Verizon is offering this new plan as an alternative to its standard unlimited plans, as it serves up additional parental controls and restrictions. Essentially, Verizon wants this plan to accompany your child's first smartphone.
Though Just Kids is being offered alongside Verizon's trio of unlimited plans, it doesn't actually provide unlimited data itself. Instead, a Just Kids line gets 5GB of 4G LTE data each month, along with unlimited talk and text for as many as 20 parent-approved contacts.
Verizon also includes a subscription to its Smart Family Premium service when you sign up for a Just Kids line, which usually costs $9.99. With the Smart Family Premium app, you can keep tabs on where your kids are (or at least where their smartphone is), set usage limits for their device, and create content filters. Lines on Just Kids will also have Safety Mode automatically kick in when they're out of data, which will prevent overages.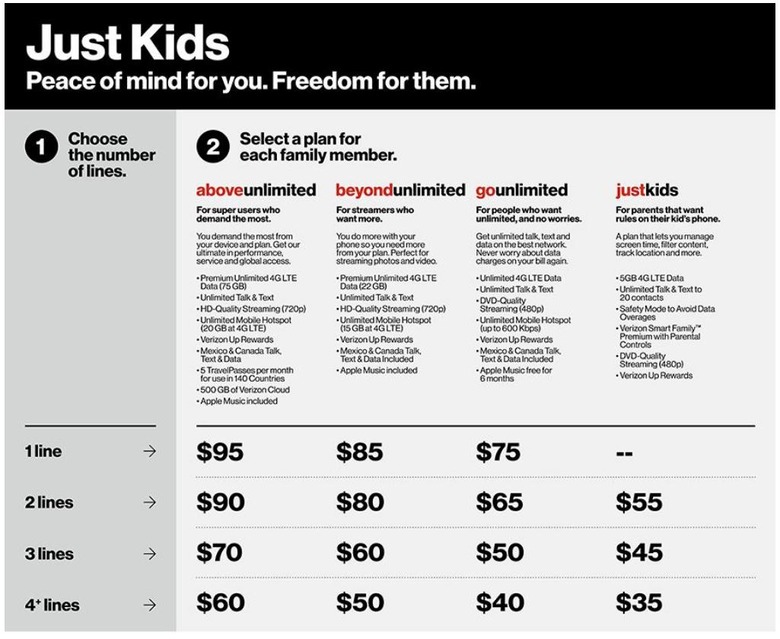 All in all, it sounds like a nifty solution if you're giving your kid a smartphone for the first time and you want to set limits on their usage, but as with nearly everything on Verizon, what you pay each month depends on how many lines you have. As stated above Just Kids can be added to any account that has at least one line on Verizon's Above Unlimited, Beyond Unlimited, or Go Unlimited plans, and the cost of that Just Kids line goes down depending on how many lines you've got on your account.
For instance, on an account with just two lines, Just Kids will cost $55 per month. At three lines, the cost per line drops to $45 per month, and when you hit four lines (and above), the cost for each Just Kids line goes down to $35 per month. Verizon's Just Kids plan launches on Thursday, so if it sounds like something you want to sign up for, you'll want to check back with Verizon then.