Verizon iPhone - New pre-order details available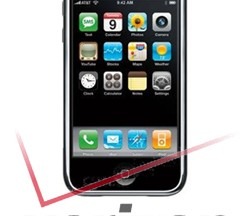 There is word over at MacRumors forums that Verizon has begun sending out information to their corporate customers containing some exclusive details about the upcoming iPhone launch. It seems that they will be offering the Verizon iPhones at a first come first serve basis to their existing customers on February 3rd, a week before the general public launch. Details from the email shown after the break.
From the email:
- Make sure you have your My Verizon self-serve account set-up online. Orders can only be placed through your my Verizon account. You can register/setup your account at... https://myaccount.verizonwireless.com/accessmanager/public/controller?action=displayRegistration

- On February 3rd at 3am EST, Verizon Wireless will allow our current customers to order upgrades or new lines to their accounts through your My Verizon online account (make sure you have registered before the 3rd).
Inventory is limited and once gone, customers will have to wait till the February 10th public launch date. They also offered AT&T iPhone customers a trade-in-for-credit opportunity. Their rates listed below:
iPhone 2G – 16GB: $60

iPhone 3G – 16GB: $105

iPhone 3Gs 32GB: $160

iPhone 4- 16GB: $280

iPhone 4 – 32GB: $360
[Via MacRumors Forum]