Verizon iPhone and iPad About to Enter Field Testing?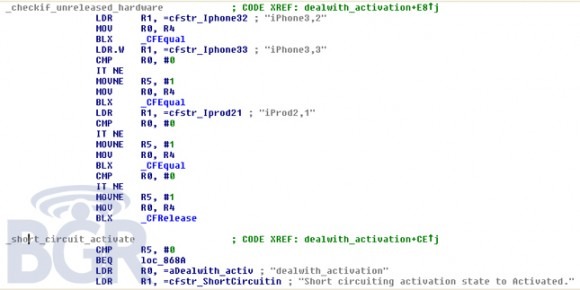 It's only Monday, but we're already hearing rumors about the Verizon iPhone. Not only that, but the iPad, too. We'll let you be the judge if this is an eventful day or not. In any event, thanks to an Apple tipster speaking with Boy Genius Report, it looks like the iPhone and iPad are about ready to get kicked into some good, old-fashioned field testing. At least, that's what the code suggests, anyway.
According to this unnamed source, this same block of code has appeared in every previous release of an iDevice. The block of code is meant to allow for devices, like the iPhone, to be activated without the need of iTunes. The code is then subsequently removed right before launch, so that customers out there need to activate their device through iTunes. By bypassing iTunes, testers don't need to actually activate the device (on an account), and go about their testing without much getting in their way to impede their efforts.
The code is buried significantly deep within iOS4, but that seems to be pretty normal (all the important things are buried, right?). This is just rumor, of course — even with the image of the code, there's nothing even remotely confirmed. However, here's something to make it more interesting. According to another source, it looks like the platform code for the CDMA-based iPhone is N92AP — and that should sound pretty familiar. At this point, we're just waiting for an announcement. Or the revealing of the biggest prank in the history of pranks.
[via BGR]