Verizon iPhone 4 Launches Tomorrow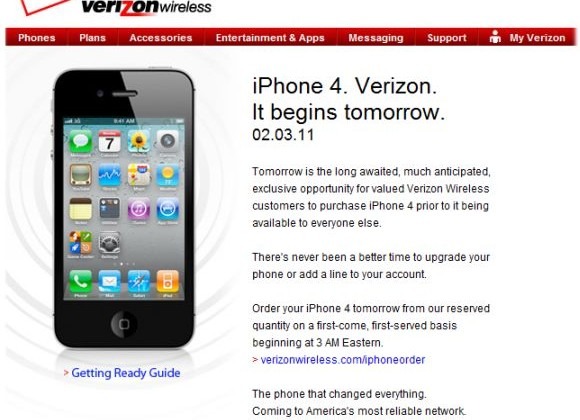 Verizon Wireless has just sent out a flurry of emails to their current customers. Tomorrow will mark the first day of subscriber-only sales for Big Red's long-awaited iPhone. Sales start at 3 AM Eastern. Only a "Reserved quantity" will be available and everything is on a first-come, first-served basis. Get your coffee brewed now, folks.
When the time comes, you'll be able to order from this link. Verizon will begin taking General Reservations on February 9. Sales will open to everyone on February 10 at 7 AM.