Verizon iPhone 4 hands-on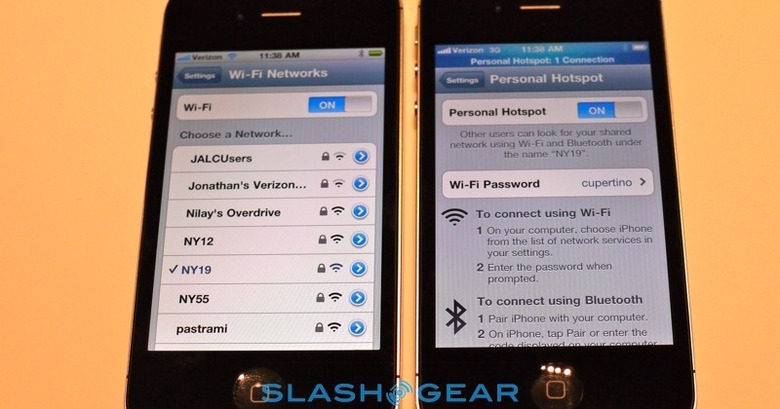 The Verizon iPhone 4 is official, and while it lacks the 4G LTE many of us were hoping for, it's still a long-anticipated device. We've just grabbed some hands-on time with the smartphone after the conclusion of Verizon's launch event; check out our full report after the cut.
Hardware differences are, as Verizon admitted, minimal. There's a new antenna to handle the CDMA/EVDO Rev.A network, which has required a change in the number of gaps in the metal band that spans the edge of the smartphone, now four instead of three, and the top gap has slipped down to the side. Otherwise it's the same glass sliver we know and love, with the 3.5-inch Retina Display up front and a single Home button underneath.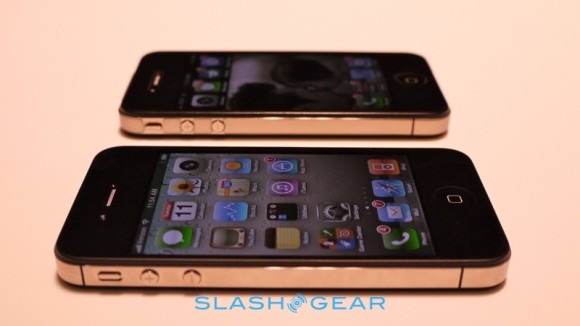 CDMA technology means that only voice or data can be active at any one time, not simultaneously as on the GSM/UMTS AT&T iPhone 4, but Verizon is counting on their strong network to make up for it. We obviously can't say how well that network will shape up from just an early hands-on, but Verizon was very clear that it had been investing heavily in 3G alongside its LTE roll-out.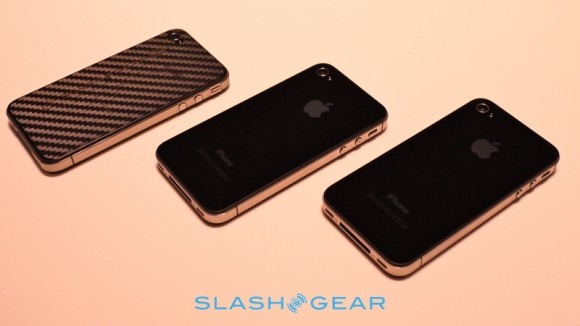 The only software change is mobile hotspot functionality, which works pretty much as you'd expect from other smartphones. You can share the Verizon iPhone 4's EVDO Rev.A connection with up to five WiFi-connected clients, turning it into a MiFi of sorts; it's been added into the iOS settings menu, not as a separate app. We'll have to wait and see how much of an impact that has on battery life, as well as what sort of pricing Verizon has in mind.

So, basically the same handset with a new choice of network. That'll please a lot of people, and also make the new question no longer "When is the iPhone coming to Verizon?" but "When is the 4G LTE iPhone coming to Verizon?" The Verizon iPhone 4 goes on general sale from February 10, priced at $199.99 for the 16GB and $299.99 for the 32GB, with a new, two-year agreement.