Verizon iPhone 4 Available At Walmart Tomorrow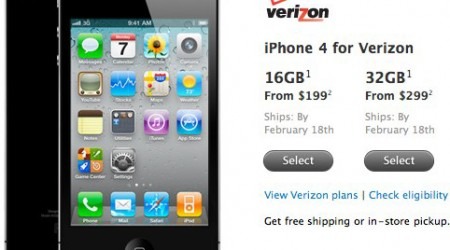 With the Verizon iPhone 4 launch feeling like just yesterday—preorders started a week ago—the device on the new carrier is already heading over to Walmart. The retail giant has been carrying the device for AT&T but just made an announcement today that the Verizon version will now be available in select stores starting tomorrow–February 10th.
"We're excited to bring iPhone 4 on Verizon Wireless, one the most anticipated mobile phone launches in recent history, to Walmart customers," said Gary Severson, senior vice president, Home Entertainment, Walmart U.S. "As customers continue to embrace smart phone technology, we've added nearly 20 smart phone models to our assortment, including the new iPhone 4 on Verizon Wireless."
The device will be available at about 600 Walmart stores starting at $199 for the 16GB model. Various other iPhone 4 accessories will also be available at those stores.
[Via PR Newswire]