Verizon intros new prepaid plans, Jetpack hotspot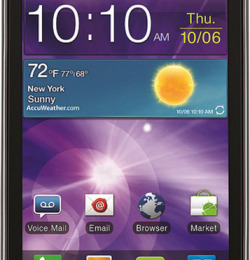 Verizon has announced new prepaid plans that will let users avoid being bound to a two-year contract. The new prepaid plans will kick off tomorrow, May 1, starting with an offer that includes unlimited talk and text along with 1GB of data for $80 per month. It will initially be available only for one device, the Samsung Illusion, but other devices will likely follow.
Verizon will also be introducing a prepaid option for the Jetpack 4G LTE mobile hotspot MiFi 4510L. Users will be able to use the Jetpack to connect up to 5 WiFi-enabled devices to Verizon's 4G LTE network simultaneously. The prepaid plans for the hotspot include $15 for 250MB of data weekly, $60 for 3GB of data monthly, or $90 for 10GB of data monthly.
The Verizon Jetpack 4G LTE mobile hotspot is priced at $129.99, while the Samsung Illusion is priced at $169.99. Both devices are available at Verizon's retail stores as well as at its online store. They will also be available at Best Buy, RadioShack, and Walmart.