Verizon HTC 10 pre-order date starts April 29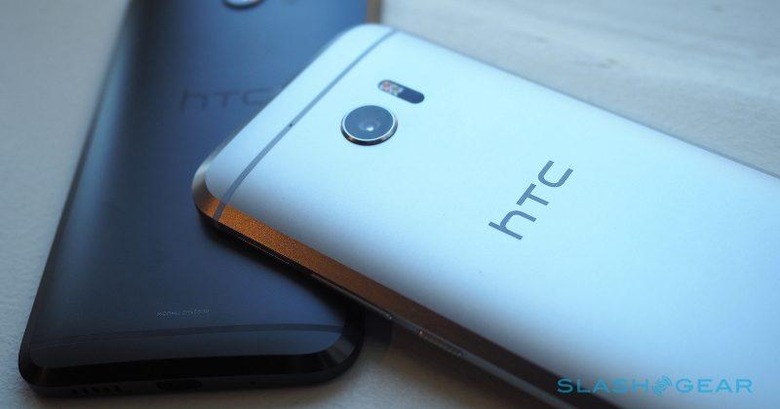 If you've been dying to get a carrier version of the HTC 10, your long wait will be over soon. That is, if you're a Verizon subscriber. Big Red has just confirmed, though not yet in an official public statement, that it will soon begin pre-orders of HTC latest and definitely greatest. In fact, it boasts that it will be the first US carrier to offer the HTC 10. All that begins on 29th April, though the exact launch details, even the price, remain unsaid.
Carrier availability of the HTC 10 is slightly strange. Confirmed so far are Verizon, who calls dibs, T-Mobile, and Sprint among the major US carriers. Conspicuously missing from the list is AT&T, though HTC will be selling unlocked models that are compatible with AT&T as well as T-Mobile directly from the manufacturer.
The HTC 10 has a lot of baggage to carry on its shoulders and, so far, it seems quite capable of bearing the burden and then some. HTC might have finally hit all the right marks this time, with high end specs that do not disappoint and a design that, though slightly different, might just work.
Key to the HTC 10's success, however, will be its cameras, both back and even the front. DxOMark has already given its preliminary evaluation, ranking the smartphone right at the top of its list. Finally, HTC got the correct UltraPixel formula.And the selfie maker is no slouch either, boasting of an OIS that is coveted among main, rear cameras. It's not perfect, mind you, and even with the new UltraPixel 2 the HTC 10 falls a bit short. Some can be fixed by software updates but others would have to wait for a next gen flagship. If HTC still plans on making one.
Check out our review of the HTC 10's camera for the full story.
One unfortunate detail for US buyers is the revelation that the HTC 10 for this major market will only have 32 GB of internal storage and nothing more. The unlocked HTC 10 is being sold for $699, so Verizon's prices will likely dance around that number as well. The carrier is planning to host events and promos for the April 29 pre-order date and details will most likely be revealed in the days leading to it.
VIA: Droid Life