Verizon HTC 10 gets Nougat, ZTE Axon 7 mini preview starts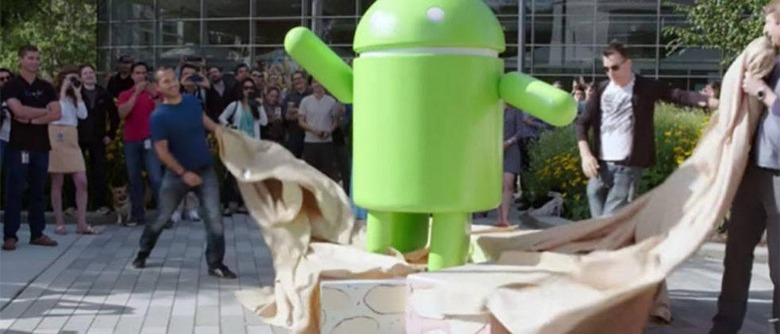 All the new Android smartphones released this year so far, including the recently announced Samsung Galaxy S8 and S8+, might have distracted you from one sad truth. Not all of last year's models have the joy of running Android 7.0 or 7.1.1 Nougat yet. As always, the dreaded slow-paced rollout of Android updates is keeping users from getting the latest and greatest Android version. But if you're an HTC 10 owner on Verizon's network, that painful waiting stops now. And if you own an unlocked ZTE Axon 7 Mini, it won't be long before you get your treat as well.
Verizon has just started rolling out Android Nougat to its HTC 10 models. It should be noted that update is for 7.0, not the latest 7.1.1 even. That means HTC's 2016 flagship will be one version behind, but, truth be told, it's a smaller jump from 7.0 to 7.1.1 than it is from 6.0 to 7.0. Since other phones don't even have 7.0 yet, we'll take what we can.
Android Nougat brings a couple of great features to the platform. The most popular is definitely split-screen multi-tasking, which Verizon explains in its update guide. Did you know that the Chrome app also has its own split-screen support? Verizon makes sure you do. There's also faster replies right on the notification, provided the app supports it. Everything in Nougat is about speed, though there are also features for saving data as well batteries.
The story for the Axon 7 Mini is slightly different. Its much older sibling the Axon 7, already got both the 7.0 and 7.1.1 update. ZTE assures owners of the "smaller" smartphone won't be left behind, but it isn't rushing the update immediately. Instead, it is calling for brave users to help test out the update before it rolls out to the general public.
Testers, however, will have to follow NDAs and keep their silence until the actual public release. And they will have to, of course, provide feedback. It isn't an early access without some price, after all. ZTE hasn't yet revealed when it plans to roll out Android Nougat for the Axon 7 Mini, but when it does, it will jump immediately to version 7.1.1.