Verizon having nationwide data outage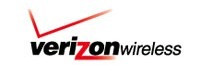 If you are a Verizon Wireless customer having trouble accusing data on your mobile phone, you are not alone. Apparently, the wireless carrier is having a "nationwide" data outage right now. It seems that not all everyone is part of what Verizon calls a "nationwide" outage.
Engadget reports that the Verizon data network is up and running in New York, but the outage has been confirmed by Verizon. Verizon offers no ETA on a fix for the issue at this point.
Some are saying that data service is starting to come back for some users who were previously without data coverage. If you are still without coverage at this point, you can only wait. So far, there is no word on what exactly caused the outage to start with.