Verizon Galaxy S10 5G launch day revealed in press render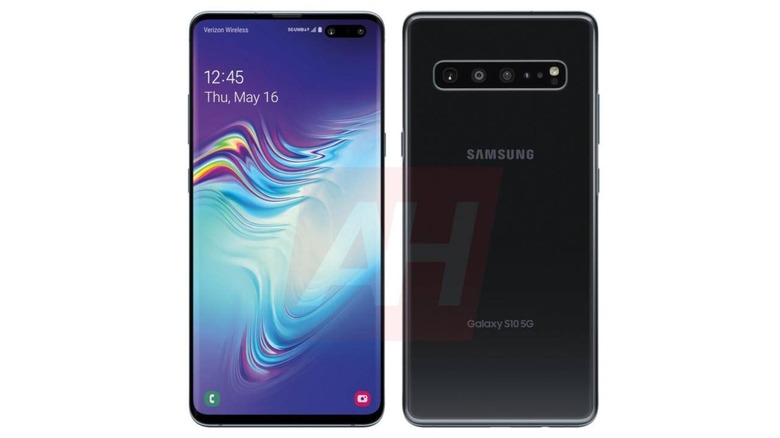 The 5G sibling of the Galaxy S10 trio is coming really soon. How soon? Pre-orders are rumored to start next week but its actual availability date has not yet been confirmed by either Samsung or Verizon, its initial exclusive carrier partner. That date may have now been confirmed thanks to a leaked render of the phone for Verizon's website that clearly shows its May debut.
The dates shown on official press renders and teasers are a two-edged sword. They can either reveal the date when a product will launch or they can be red herrings. But given it was already rumored that the Galaxy S10 5G will launch on May 16, this leak is being treated more like a confirmation.
Other than that, the image doesn't really anything that we haven't seen before. The front shows the pill-shaped cutout for the dual front cameras. Unlike the Galaxy S10+, one of the cameras is a time-of-flight (ToF) sensor which will hopefully improve its face recognition.
The back is similarly plain, with no Verizon branding even. That might not be the final case though, as companies love to plaster their presence on any empty space possible. That might not be as eye-grabbing as the quadruple cameras, the first on a Galaxy S line.
If earlier reports are correct, the Galaxy S10 5G will be available for pre-order on Verizon starting April 18 and actual sales will start on May 16 based on this image. Pricing, however, has not yet been announced and those waiting for the phone to land elsewhere will have to wait for a while as well.