Verizon Galaxy S III Jelly Bean update official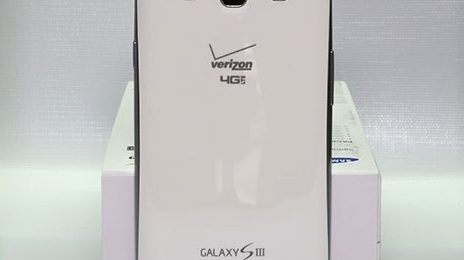 You folks out there working with the Samsung Galaxy S III on Verizon's 4G LTE network will be glad to know that it's been officially updated to Android 4.1 Jelly Bean, this upgrade including no less than Google Now. The Google Now service is one of Google's most high-profile releases in the software upgrade world as far as Android goes at the moment and brings on a collection of update cards that give you information on your daily doings on the fly. This update also comes with more live camera filters.
Interestingly enough, this update brings on a selection of new live camera filters such as warm vintage, cold vintage, black and white, sepia, and more just as the likes of Twitter are bringing on their own in-app filters and photo massacres. This update also adds the ability to pause and resume video all in one take – this allowing you to create fabulous multi-part videos without needing to edit them together in post-production.
Google Now will be able to be accessed by you by holding your Home Button down for a couple of moments – you'll be prompted to participate with Google Now as it does require access to some of your information such as GPS location and recent searches. Search for the Minnesota Vikings a couple of times and Google Now will know that they're you're favorite team – try it out!
The Samsung Galaxy S III's update the Android 4.1 Jelly Bean makes it the next in line to be able to work with the Verizon-supported ISIS digital wallet system. The ISIS system is live now in Austin Texas as well as Salt Lake City – coming soon to an area near you! You can grab the Android 4.1 Jelly Bean update in an over-the-air update that'll be coming to you automatically – or you can go into your settings and roll all the way to the bottom of the list where you'll find info that'll have you pinging Verizon – say hey! Let's do this!
[via Verizon]