Verizon Galaxy S III available today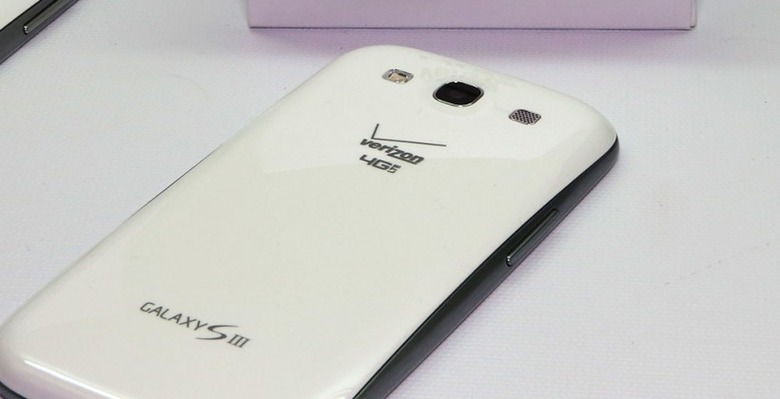 Starting today you'll officially be able to order a Samsung Galaxy S III from Verizon, the last of the big 4 carriers to offer the device in the USA. This device is essentially the same as we've seen several times before on other carriers such at AT&T, T-Mobile, and internationally, but today you'll be able to order your own Verizon-carried device with 4G LTE. We've also got our own hands-on with the Verizon version complete with speed tests and first impressions.
This device has a dual-core Qualcomm Snapdragon S4 processor at 1.5GHz, works with features such as S-Beam to wirelessly transfer media from one GSIII to another, and Allshare Play, another fabulous wireless service for in-room playing of videos, music, and person to person presentations. You'll be working with a massive 4.8-inch HD Super AMOLED display and a lovely curved-edge glass panel up front and an 8 megapixel camera on the back with 1080p video capture.
Be sure to check out all of our hands-on experiences and reviews of the Samsung Galaxy S III for Verizon, AT&T, T-Mobile, and beyond in the timeline below. This is Samsung's greatest effort yet, and today you'll be able to order it straight from Verizon. Note that it's not clear quite yet if you'll be able to actually head to a physical store yet to grab a unit, but the Verizon online store says that units will ship by the 16th of this month – soon enough!