Verizon Fios Gigabit internet now comes with Google Stadia bundle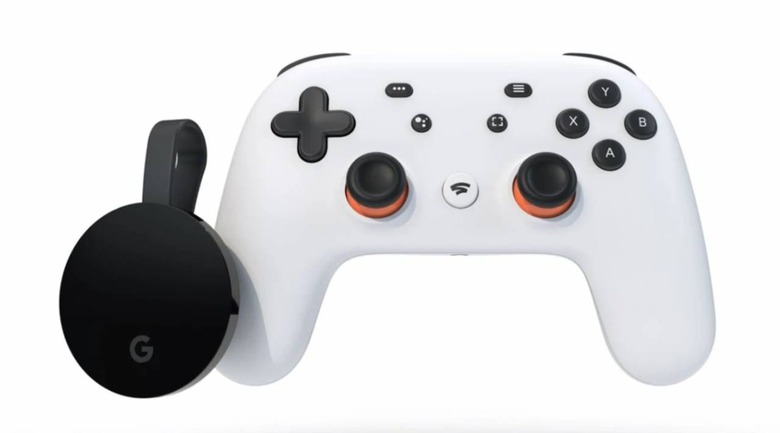 Verizon has announced a new partnership with Google that has resulted in a special perk for new Verizon Fios Gigabit customers. Starting next week, anyone who signs up for Verizon's gigabit Internet service will be given the Stadia Premium Edition for free, including three months of access to Stadia Pro, the service's related wireless gaming controller, and more.
In addition to the controller, this bundle will also include a Chromecast Ultra device for free. The idea, of course, is that you may want to take advantage of the ultra-fast Fios Gigabit Internet service by utilizing Google's relatively new cloud-based gaming service. Rather than purchasing a console or gaming PC, subscribers can use something as simple as the Chromecast Ultra for 4K gaming.
With the Chromecast model and the Stadia Pro subscription offered in this bundle, Verizon Fios Gigabit customers will be able to stream the games in 4K resolution at 60fps with 5.1 surround sound, assuming the user has the right display and sound system. Stadia is also available on laptops, desktops, and some phones and tablets.
The Fios Gigabit packages from Verizon start at $79.99 per month. The Stadia bundle offered with this subscription would ordinarily cost $129 USD if purchased from the Google Store directly. People who sign up for this program will be charged $9.99/month automatically after the three free months are over, though users can cancel if they want.
Stadia currently offers a small but decent selection of video games, including things like Assassin's Creed Odyssey, Baldur's Gate, Cyberpunk 2077, Borderlands 3, DOOM, DOOM Eternal, Darksiders Genesis, Destiny 2, Gods & Monsters, Mortal Kombat 11, Marvel's Avengers, NBA 2K20, Rise of the Tomb Raider, Rage 2, and more.