Verizon DROID XYBOARD 10.1 and 8.2 go on sale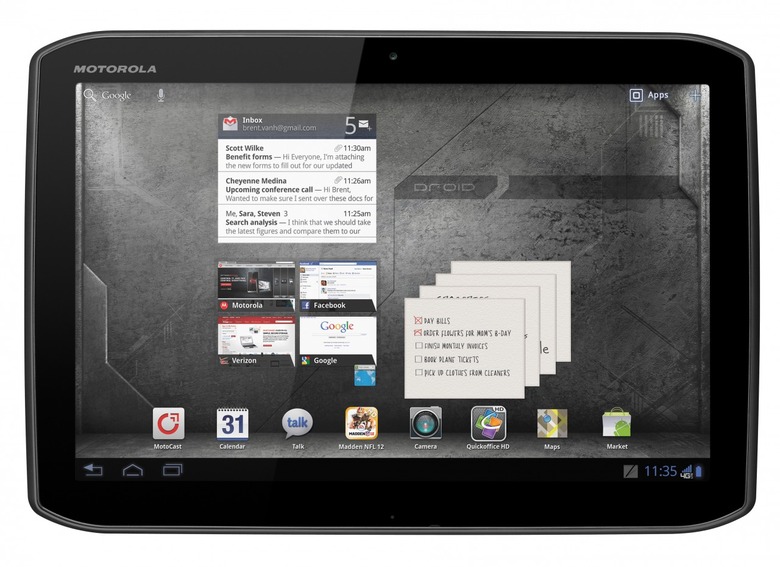 Verizon has thrown the DROID XYBOARD 10.1 and 8.2 tablets up for sale, offering Android Honeycomb on a 1.2GHz dual-core in a choice of sizes, though there are questions around whether the carrier has again overpriced its slates. Announced earlier this week as the 4G LTE versions of the Motorola XOOM 2, and rumored not to hit shelves until next week, the two DROID XYBOARD models are priced from $429.99 for the 8.2-inch model and $529.99 for the 10.1-inch model, both demanding a two-year data agreement.
There are three versions of the larger slate – in 16GB, 32GB and 64GB capacities – while the smaller model, known as the "Media Edition" outside the US, only offers either 16GB or 32GB. Both have front and rear facing cameras, WiFi a/b/g/n and a 1280 x 800 IPS display, together with HDMI connectivity and an infrared port, which – thanks to the preloaded Dijit app turns the XYBOARDs into universal remote controls.
Nonetheless, with data plans at a minimum of $30 per month, even the cheapest of the two Motorola tablets comes in at almost $1,150 over the course of the two-year agreement. We're having flashbacks to the original Motorola XOOM at the beginning of the year, which Verizon triumphantly secured the US exclusive on but then priced far too richly to compete with Apple's iPad.