Verizon DROID 3 New Details Confirmed?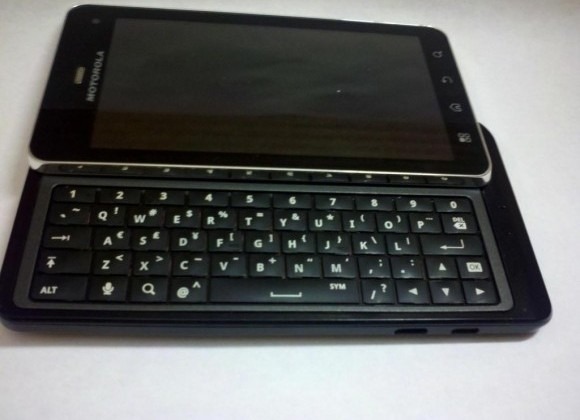 Rumors for the Motorola DROID 3 have been swirling about since March, but now we may have more confirmed details on this still mysterious device. This successor to the DROID 2 should bring some welcome updates to the slide-out QWERTY, the screen size, and overall processing power.
According to TechnoBuffalo, a reliable tipster has confirmed several of the rumored features for the DROID 3. There will indeed be a 4-inch qHD screen, which is a nice step up from the 3.7-inch screen of the DROID 2. The keyboard will have a fifth row of keys added dedicated to number buttons, a feature that folks have been asking for.
There will be an 8-megapixel camera on the backside along with front-facing camera for video chatting, and HDMI out. However, processor-wise, it's still not certain whether the DROID 3 will be powered by the NVIDIA Tegra 2 processor or Texas Instruments' OMAP4430 dual-core processor.
But what's interesting is that the tipster claims the device is slated for a June release but that it will not have any LTE support. Verizon's 4G LTE is seeing a huge push right now, but it looks like this device will be without just like our recently unboxed DROID X2.
[via AndroidCommunity]