Verizon double-data LTE promotion revealed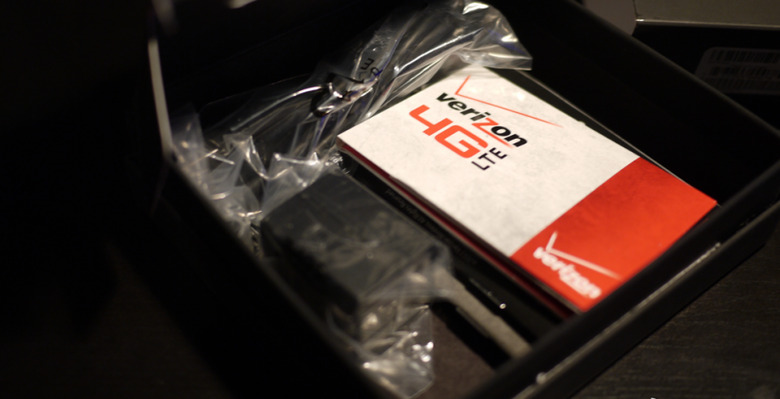 It should be no surprise to you at this point that the
is about to be one big gigantic deal for both Verizon and Motorola what with its slick nature and LTE connectivity, and here's another reason to get excited: a brand new double-data plan. Verizon will be starting a promotion on November 8th, 2011, in which both existing and new customers are eligible for double data plans. Those people getting a 2GB data plan now for $30 will soon be getting a 4GB data plan for that same $30. Sound like a pretty good deal to attach to your brand spanking new LTE device?
This information comes aside the news that the DROID RAZR will be available on 11-11-11 at Verizon Stores nationwide. These stores will be opening at 11:11 AM local time and the DROID RAZR will go on sale then, November 11, 2011. November is the month in which the very first DROID device was released by Motorola all the way back in 2009, and oh my goodness there's this brand new limited-time offer to go with it too. Have a peek at the current data and voice plans listed right here in this graphic:
Then once again note, this plan will allow customers subscribing to a Verizon 4G smartphone data plan to receive double the amount of data they'd normally get for the same monthly fee. This promotion can be had by customers who are already on the Verizon network via their My Verizon account. All you've got to do is log in and request the change to the double-data plan via customer service. It's just so simple, isn't it? You can take a peek at the Verizon
if you'd like, then make sure to bump it up!
BONUS: for customers who would at this point like a smaller data plan, you'll be able to add a 300 MB data plan to your Verizon Wireless smartphone or basic phone (aka feature phone) for $20 per month added to a voice plan. Basically that's just for email.
Don't forget to check out our full DROID RAZR review