Verizon crows of glowing Q1 2012 but quiet on iPhone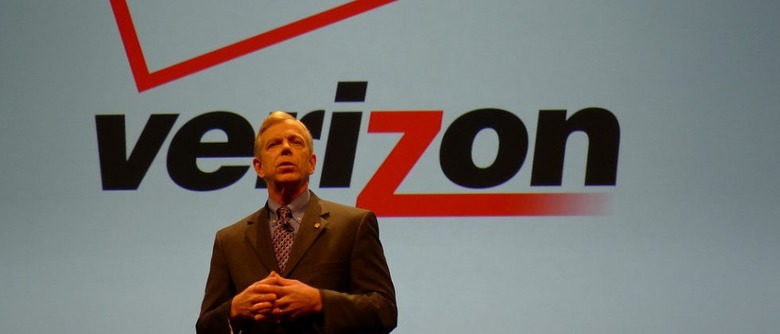 Verizon has announced its Q1 2012 financial results, with revenues up 4.6-percent to $28.2bn and income of $5.2bn, while data revenues are up more than a fifth as LTE gains traction. The carrier spent less and made more in the three month period, seeing its highest growth rate in retail services revenues in three years, with nearly 47-percent of Verizon retail postpaid customers now using smartphones.
In fact, service revenues from wireless in the three month period came to $15.4bn, a 7.7-percent increase year-on-year. Data revenues shot up 21.1-percent year-on-year, and now comprise 42.9-percent of all service revenues for Verizon; in Q1, the carrier saw $6.6bn in data revenue, up $1.1bn from a year ago.
734,000 retail net customers joined the network in Q1 2012, of which 501,000 were retail postpaid net customers. By the end of March, Verizon had 93 million retail customers, which is a 5.2-percent increase year-on-year, and of which 88 million were retail postpaid customers.
Curiously, Verizon makes no specific mention of Apple's iPhone – usually a mainstay of these financial results releases – and only briefly touches on the new iPad WiFi + 4G, including the third-generation LTE tablet in its round-up of new 4G hardware. Whether that means iPhone sales failed to be quite as impressive as in previous quarters remains to be seen.