Verizon bringing storage to mifi with Seagate LTE mobile drive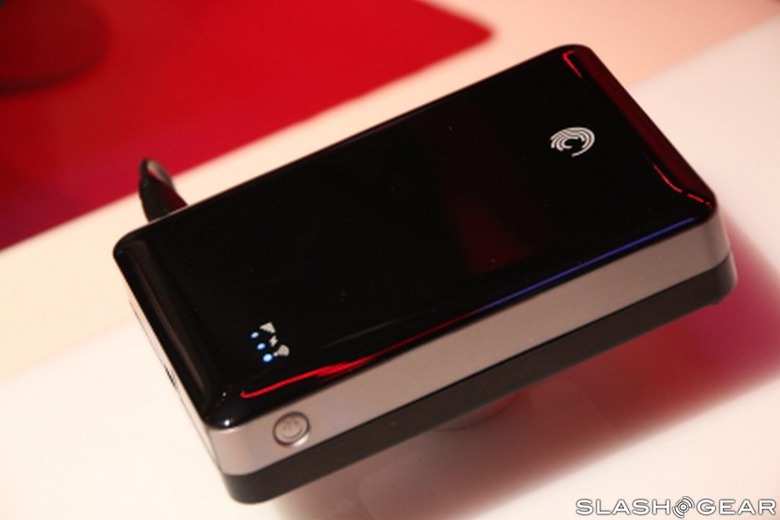 If you need a little more enterprise-friendly functionality in your broadband mobile router, Seagate and Verizon have a treat for you. Their new combination storage/mobile access device allows for sharing both a Verizon LTE mobile connection and files across the built-in hard drive.
The 500GB conventional drive acts as a standard shared drive/file server for up to three active users, just like Seagate's similar WiFi-only FreeAgent product available today. It comes with a battery as well, so untethered access should be god for a few hours, though excessive use of the hard drive will lower this. The unit is being developed for corporate customers at the moment, with consumers coming some time after initial release.
To that end, the drive also includes remote server access built-in t its software. Connect to your FTP site, and files can be automatically downloaded to the drive's on board storage. To keep things interesting while you're waiting for your flight, it connects naively with Netflix and streams it to any computer or mobile device – no app required. The device has no set release date, but a Seagate representative said they've been working on it for 18 months, and it would be available soon.