Verizon Begins Offering Unlimited Data in Prepaid Fashion, 3G Smartphones Included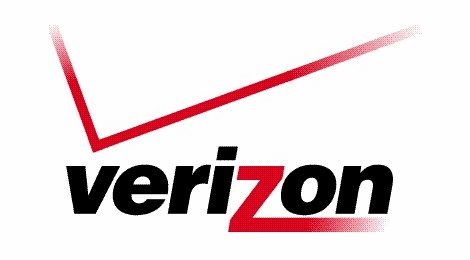 Prepaid services have been around for awhile, but for the longest time they were never good enough to catch the attention of the average consumer. After all, there's a lot hanging on that contract-free plan. You not only miss out on minutes, but it used to be that you didn't even get the same reception as the customers who signed a contract. Furthermore, you had to buy the phone out-right, without that discounted price tag. Well, while you still have to buy the phone out-right, prepaid plans have certainly become more popular, and Verizon has just made it even more attractive with the announcement that unlimited prepaid plans are now available. Oh, and you can use a Droid X, too.
Straight to the point, beginning today Verizon has pulled the curtain off their brand new unlimited monthly prepaid data packages. What they are also doing, is offering up their full line-up of devices at the same time. Meaning, you're not longer tied to getting some flip-phone that no one wants. Now you can show off that brand new Droid Incredible, Droid 2, or Droid X (amongst others) while you still rock a contract-free life.
As for the pricing, that will run you $30 per month (so, the same price those contracted people pay). Multimedia phones can also tap into the $30 per month prepaid plan, but they will also have the ability to pay a little less ($10 per month) for 25MB of access per month. If you're interested in getting your hands on the prepaid action, you can head into any Verizon Wireless store today and start it up. Or, you can wait until September 28th to order it online. Check out the full press release below to get the list of devices being accepted as of now.
Press Release

AVAILABLE TODAY: VERIZON WIRELESS OFFERS NEW PREPAID DATA PACKAGE ON 3G SMARTPHONES AND MULTIMEDIA PHONES

Unlimited Monthly Prepaid Data Package Brings Budget-Conscious Customers the Benefits of Popular 3G Devices without a Long-term Contract

BASKING RIDGE, N.J. – Verizon Wireless today announced it will be expanding its portfolio of prepaid offerings to include a new 3G Prepaid data package that lets customers access unlimited data on select 3G Smartphones and Multimedia phones for $30 monthly access. Multimedia phone customers also have the option of selecting a new $10 monthly data package for 25 MB per month ($.20/MB overage). These new prepaid data packages will be available in Verizon Wireless Communications Store today and online atwww.verizonwireless.com beginning Sept. 28.

"These new data offerings will help our prepaid customers experience the full breadth of Verizon Wireless' robust device portfolio and the many engaging, informative and helpful applications that depend on a data plan," said Jim Sullivan, director of marketing for Verizon Wireless. "Our prepaid customers will now have the freedom to enjoy all of the capabilities that these phones have to offer, while controlling costs and without being tied to a contract."

Following are the 3G Smartphones and Multimedia phones eligible for the new data packages:

3G Smartphones

· BlackBerry® Curve™ 8330

· BlackBerry® Curve™ 8530

· BlackBerry® Storm™ 9530

· BlackBerry® Storm2™ 9550

· BlackBerry® Tour™ 9630

· BlackBerry® Bold™ 9650

· Palm® Pre™ Plus

· Palm Pixi™ Plus

· DROID by Motorola

· Motorola DEVOUR™

· DROID X by Motorola

· DROID 2 by Motorola

· DROID Eris™ by HTC

· DROID Incredible by HTC

· LG Ally™

3G Multimedia phones

· LG enV® TOUCH

· LG enV®3

· LG Chocolate® TOUCH

· LG VX8360

· Samsung Alias™ 2

· Samsung Renown™

· Nokia Twist™

· Casio® EXILIM

For additional information on Verizon Wireless products and services, visit a Verizon Wireless Communications Store, call 1-800-2 JOIN IN or go to www.verizonwireless.com. For additional information on Verizon Wireless prepaid plans, visitwww.verizonwireless.com/prepaid.