Verizon adds 5GB / 10GB prepaid plans: here are four alternatives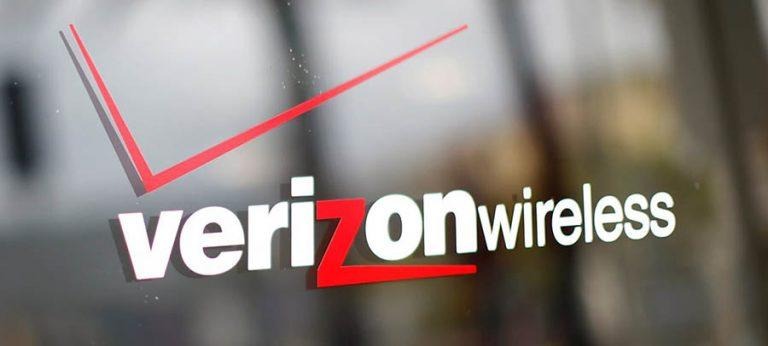 Verizon Wireless has added two new data-heavy plans for its prepaid customers, one with 5GB of 4G LTE data and the other with 10GB. The plans bring various perks with them, including hotspot support, carryover data, and more. Still, and per typical with Verizon, the plans are a little more pricey than you'd pay elsewhere, and it may be worth shopping around if you don't have to have Big Red. Here are some other prepaid plans with similar data options.
The new 5GB and 10GB plans will be available starting November 13. The 5GB plan costs $50/month, and includes carryover data for those who pay on time, as well as unlimited talk and text, hotspot support, always-on data, and international messaging across 200 countries. The 10GB plan is the same as far as features go, but costs $70/month. It isn't clear whether these prices require Auto Pay.
It's not unusual to find prepaid smartphone plans with 5GB and 10GB data per month, though, and there are some alternatives out there that are cheaper.
Cricket Wireless
Cricket Wireless has been around for years and now boasts a few prepaid monthly plans, the two largest of which offer 8GB and 10GB of high-speed data per month. The 8GB plan costs $50/month as its base rate, with Auto Pay dropping the cost to $45/month. Similarly, the 10GB plan is $60/month, with Auto Pay dropping it to $55/month.
If both those are too expensive, though, Cricket also has a $30/month plan with 1GB of high-speed data, and a $35/month (with Auto Pay) plan with 2.5GB of data. You can check out the carrier's coverage map here.
T-Mobile
Though it's not as cheap as Cricket, T-Mobile has managed to undercut one of Verizon's new plans, offering its own prepaid 10GB offering for $60/month versus Verizon's $70/month. The 5GB month plan has the same $50/month price tag, however, making T-Mobile only marginally more attractive. That is, unless you grab the carrier's Walmart-exclusive deal, which gets buyers 5GB of 'up to' 4G speeds for $30/month.
The big difference between Verizon and T-Mobile in this case may be its perks for travelers: Verizon charges $10/month for 1,000 minutes to be used in Canada and Mexico. T-Mobile, on the other hand, charges $5/month for unlimited data, texting, and calls in Mexico and Canada in addition to the U.S.
Boost Mobile
Boost Mobile has one of the most attractive prepaid plans available...at least for those in its coverage area. The prepaid carrier has a $50/month plan that offers 'unlimited gigs' of 4G LTE data, with the exception of 'mobile optimized' video, music, and streaming cloud gaming.
In the latter cases, video streams are capped 'at up to 480p+ resolution,' music is capped at 500kbps, and streaming cloud gaming is capped at 2mbps. The plan includes mobile hotspot support, a $5/month credit if you use Auto Pay, and add-ons like international talk and boostTV.
Virgin Mobile
Virgin Mobile is another prepaid carrier that is really driving down the cost of smartphone ownership. The carrier offers a $35/month prepaid plan with 5GB of 4G LTE data and unlimited streaming music. Those who need more data can get 10GB of 4G LTE data for $45/month (likewise offering unlimited music streaming).
Those who use up their high-speed data allotment will be throttled to slower speeds, as with the three carriers mentioned above. Virgin offers add-on data, as well: $5 will get you an extra 1GB for the month, and $10 will get you an extra 2GB for the month. The data-free music streaming feature, meanwhile, supports Pandora, Spotify, Slacker, and more.
SOURCE: Verizon Wireless