Verizon Acquires Jaunt XR Tech After AT&T AR Team-Up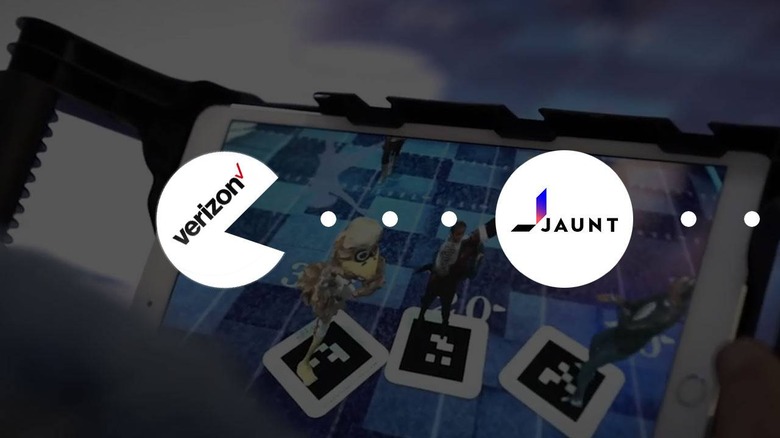 You'll probably only really remember the company name Jaunt XR if you've been reading about VR (and the like) for the past half-decade. They're the people that made it possible for Paul McCartney to release a "VR" experience in an app, allowing people to view a video of a song VIA a rig of cameras from onstage. It was basically like your head was attached to a pole during a live concert – sorta neat! Now Verizon owns what Jaunt XR made.
Mitzi Reaugh, President & CEO of Jaunt XR spoke of the acquisition this week. "The Jaunt team has built leading-edge software and we are excited for its next chapter with Verizon." According to an official release on the deal, Verizon acquired Jaunt XR's "software, technology, and certain other assets."
Jaunt XR has done more than what Verizon's acquired, so it's important to note Jaunt XR's description of their business for their official press release today. That is, "Jaunt XR is a leader in the immersive industry with a focus on the scalable creation and distribution of volumetric video of humans."
They went on to say that Jaunt, Inc. (dba Jaunt XR) "enables the scaled creation and distribution of volumetric video through machine learning." That's more about AR than it is about VR – and with what Jaunt's published on YouTube over the past few months, it seems far more likely that Verizon's acquiring a far more AR-focused company than we saw back with the Jaunt rig filming Paul McCartney in 2015.
Above you'll see what Jaunt did with AT&T to show the world what it'd mean to use 5G technology in the near future. Jaunt also worked with Nokia on this project. The AT&T 5G demonstration with augmented reality with Jaunt took place in late 2018. Verizon's announcement of their acquisition of Jaunt XR technology and assets took place in September of 2019.