Verizon Above Unlimited adds travel-friendly mix-&-match plan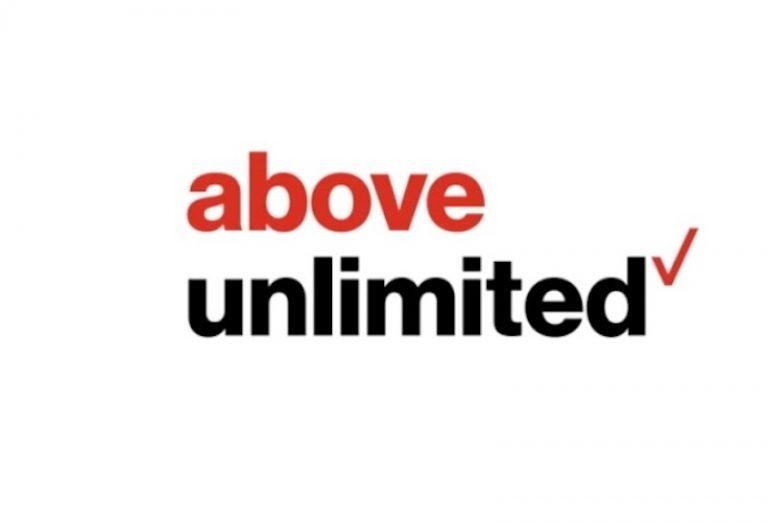 Verizon's Unlimited plans are getting more flexible – or more confusing, depending on your viewpoint – with three different variations available, all branded as being "unlimited." Joining Go Unlimited and Beyond Unlimited is the freshly-announced Above Unlimited, which Verizon will allow subscribers to mix-and-match with the other tariffs on their family plan.
Above Unlimited is targeting the heaviest of users, particularly those who travel internationally. It's priced at $95 for a single line – plus taxes and fees – and comes with "unlimited" 4G LTE data with a 75 GB soft cap. In short, go above 75 GB in a month and Verizon may throttle your speeds.
There's also the same unlimited talk and texting as the other two plans, and unlimited 720p video streaming that isn't counted against your data. Above Unlimited bumps up the inclusive mobile hotspot allowance, too, to 20 GB. There's also talk, text, and data in Mexico and Canada, the Verizon Up Rewards, and 500 GB of Verizon Cloud storage space.
What sets it apart most from Go Unlimited and Beyond Unlimited, however, is what happens outside of North America. Verizon is throwing in five TravelPass sessions per month, each of which give you a day's use of international voice, text, and data that counts against your home allowance rather than being charged at roaming rates. It's currently offered in more than 130 counties.
TravelPass usually costs $10 per day for eligible countries outside of Mexico and Canada (which are, of course, already included in the trio of unlimited plans). It's worth noting that, each day a TravelPass is active, it's only the first 512 MB of data that you'll get at regular speed. After that, you'll be throttled way down to 2G rates, though Verizon will sell you another 512 MB of high-speed data for $10 a day.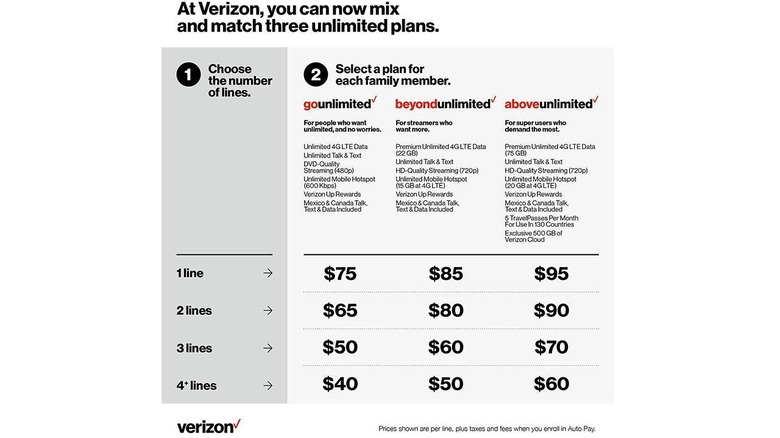 As well as a single line for $95/mo, Verizon Above Unlimited can be had at $90/mo per line for two lines, $70/mo per line for three lines, or $60/mo for four or more lines. You'll also be able to mix Above Unlimited subscriptions in with Go Unlimited and Beyond Unlimited subscriptions, all on the same family plan. Not every user has to be on the maxed-out tariff.
Either way, there's the option to add a Hum X, tablet, or jetpack mobile hotspot for $20 per month, or a connected smartwatch for $10 per month. It's also possible to switch between the different unlimited tiers. Verizon Above Unlimited – and the ability to mix and match unlimited plans – will be available from June 18.