Verizon 5G Home Internet service arrives in select cities on October 1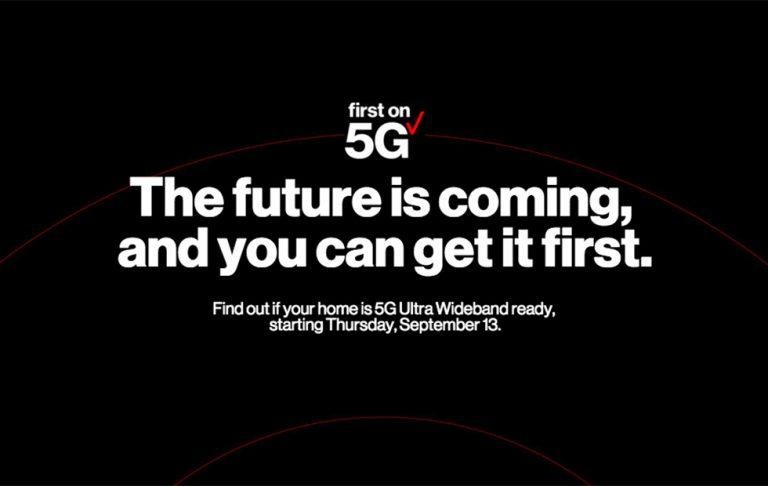 Verizon has announced plans to launch Verizon 5G Home, which it says is the first ever commercial 5G broadband Internet service, starting next month. The service will have a limited availability initially, with the carrier saying it will first launch 5G Home in parts of LA, Sacramento, Houston, and Indianapolis.
Verizon revealed the upcoming service this evening, stating that potential customers can check out all the details on its new FirstOn5G.com website starting this upcoming Thursday; the service's launch takes place on October 1 and will involve the company's own proprietary 5G standard.
Customers in supported areas of the aforementioned cities will be able to order the Verizon 5G Home Internet service starting on October 1 at 8AM ET. The service will arrive with an introductory promotion offering three months for free, after which point certain Verizon Wireless smartphone customers will be charged $50/month. Non-Verizon customers will be charged $70/month.
According to Verizon, its 5G Home service doesn't include any hardware fees or annual contracts. Service speeds "should" fall around 300Mbps and may range up to 1Gbps, though that depends on the subscriber's location; there's no data caps.
The initial three months will be bundled with YouTube TV for free, but after the promotional period ends, customers will need to pay $40/month to keep the service. Subscribers can also choose a free Chromecast Ultra or Apple TV 4K when they sign up.
Other details include free installation, a free router, and free router upgrades starting next year. The company plans to "rapidly expand" Verizon 5G Home coverage, but doing so will require it to install new equipment from vendors. Interested parties can sign up at the 5G Home website to get alerts when the service is scheduled to arrive in their area.