Verizon 4G LTE nearing 500 markets across US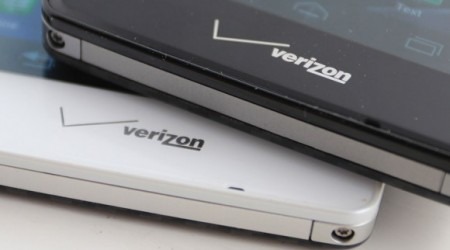 Verizon is continuing to roll out its 4G LTE in more locations across the US of A by hitting many of the smaller cities and towns in between of the larger cities that they've already hit. Doing so will soon see them reaching the 500-market milestone. The carrier already has the largest LTE network in the US, and they expect to completely blanket their 3G network with LTE in just a couple of months.
Verizon launched LTE in 6 new markets today, including locations in Kentucky, Michigan, and Colorado. This brings the total number of markets that are equipped with Verizon 4G LTE up to 497, which is just three shy of hitting that illustrious 500 mark. AT&T is in second, but they still have work to do in order to catch up, and T-Mobile just launched their LTE network, so they're still spring training, so to speak.
Verizon plans to cover its 3G network entirely with LTE by the middle of this year, and they carrier said that their 3G network is already 95% covered by their LTE, so they only have a little ways to go at this point. If you're wondering if you're city has LTE, it most likely does, but if you're not sure, Verizon has a full list of LTE-equipped markets in the US.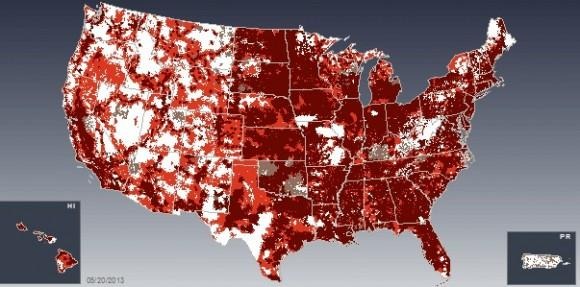 Last year, Verizon blew past its year-end goals for 2012, covering 417 markets by the middle of October with a year-end goal of covering 400 markets. That's quite an accomplishment and proves that not only is Verizon willing to casually meet their goals, but they aim to exceed them.
Verizon celebrated the 2nd birthday of its LTE network back in December, and announced that 440 markets had the carrier's faster LTE speeds. Currently, more than 40% of Verizon's smartphones run 4G LTE, as well as 63% of all internet devices sold from Verizon. Plus, over half of all of Verizon's mobile network and data traffic is over LTE speeds. That's quite impressive to say the least, and while there will be an equilibrium with AT&T eventually, Verizon is making sure they stay on top for as long as possible.
VIA: Android Community