Verizon 4G LTE Coverage Spreads To 21 New Markets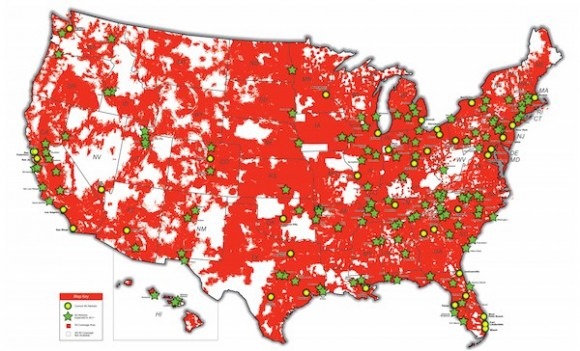 Verizon's 4G LTE coverage is starting to spread like wild fire. Just last week, the company announced that it was adding nine new markets and boosting the network in five major cities. Today, via Twitter, the company has once again brought good news with the addition of 21 new markets by June 16.
The 21 new markets to be added include Boise, ID, Milwaukee/Madison, WI, Salt Lake City, UT, and Hartford, CT. A big boost in the network will also be seen in Northern California, where coverage will be expanded to Marin and Solano counties. At this rate, Verizon may very quickly reach its goal of 175 markets by the end of the year.
Verizon's 4G LTE users can expect up to 12Mbps for real-world downlink speeds and up to 5Mbps uplink speeds. And to enjoy these speeds, you obviously need a 4G LTE capable phone, and so far that includes the HTC Thunderbolt, most recently the DROID Charge, and very soon the LG Revolution.
[via Engadget]