Verizon 4G LTE adding 46 new markets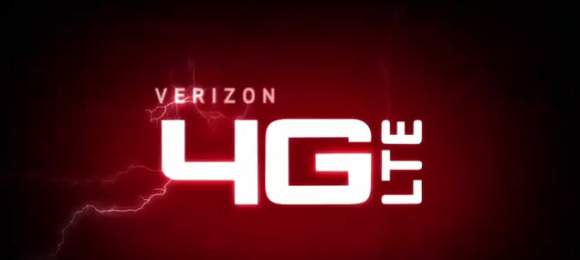 Verizon continues to expand its 4G LTE network at full throttle. The carrier has announced that it will be lighting up 46 new 4G LTE markets tomorrow, which will bring its total coverage to more than 300 markets. Additionally, Verizon will further expand in 22 existing 4G LTE markets across the US.
Verizon's target is to cover 400 markets by year-end. In contrast, rival carriers remain far behind in their 4G LTE network deployment with AT&T now available in only 39 markets, while T-Mobile's 4G LTE network won't roll out until next year.
The 46 new Verizon 4G LTE markets to light up tomorrow, June 21, include: Florence, Ala.; Harrison, Ark.; Yuba City/Marysville, Calif.; Panama City, Fla.; Carrolton, Gainesville and Newnan, Ga.; Blackfoot, Idaho; Decatur/Effingham, Kankakee/Bradley-Bourbonnais and La Salle/Peru/Ottawa, Ill.; Columbus and Michigan City/La Porte, Ind.; Greater Portland, Maine; Greenville/Greenwood, Jackson and Tunica, Miss.; Houghton and Traverse City, Mich.; Jefferson City, Lake of the Ozarks and West Plains, Mo.; Binghamton, Elmira/Corning/Hornell and Oneonta, N.Y.; Burlington, Hickory/Lenoir, Jacksonville and New Bern, N.C.; Bedford and Sharon/Farrell/Hermitage, Pa.; Anderson, Florence and Greenwood, S.C.; Lufkin/Nacogdoches, Midland, San Angelo and Waco, Texas; Danville, Va.; Ashland, Ky./Huntington, W.Va. and Logan, W.Va.; Fond du Lac, Janesville/Beloit and Sheboygan, Wis.; and Gillette, Wyo.
The 22 existing Verizon 4G LTE markets that will see expanded coverage starting tomorrow, include: Denver and Fort Collins/Loveland, Colo.; Philadelphia., Pa./Wilmington, Del.; Daytona Beach, Gainesville and West Palm Beach, Fla.; Hilo, Hawaii; Boise/Nampa, Idaho; Chicagoland, Ill.; Lafayette, Ind.; Hammond, La.; Springfield, Mo.; Glens Falls and New York, N.Y.; Charlotte/Gastonia and Greenville/Washington, N.C.; Indiana, Pa. and Hagerstown, Md./Chambersburg, Pa.; Sioux Falls, S.D.; Norfolk/Virginia Beach, Va.; Seattle, Wash.; Appleton/Oshkosh, Wis.
[via MarketWatch]