Verbatim TUFF 'N' TUNY USB drive is super small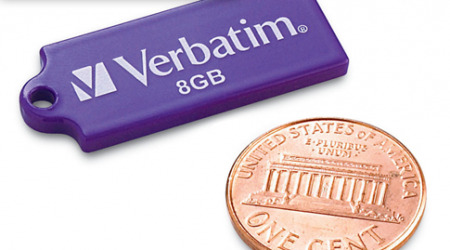 Verbatim announced a new flash drive today that is seriously small. Dubbed the TUFF 'N' TINY, this USB drive is really about the thickness of a penny and measures in at only 1" by 0.5".
The tiny drive sports super dense memory, allowing for the slim and trim form factor. It's also resistant to water and dust due to a sealed design, offering up extra durability. You can carry it on an included lanyard as well.
You can get the new drives in several sizes include 2GB, 4GB and 8GB models. However, only one color each is available, which are orange, green and purple, respectively. All are supported on Windows, Mac and Linux machines. You can get them now with the 4GB costing $30 and the 8GB costing $50. The 2GB model will be released at a later date.