Verbatim Reveals SD Cards For Action Cams, 4k Recording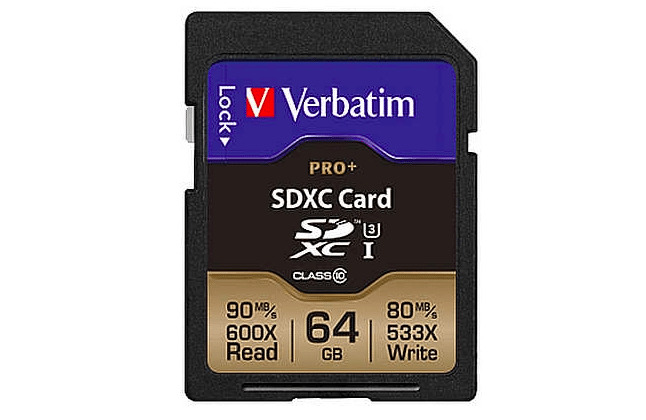 Verbatim has expanded its SD card lineup with Verbatim Pro+ SD cards designed for use with action cameras and Pro range SD cards for 4k cameras. The cards are said to offer UHS-I Speed Class 3 and Class 10 standards, and to have a read speed up to 90MB/s. The write speed is nearly as fast at up to 80MB/s, making them a better choice for DSLRs, action cameras, and any other device that needs to record RAW images, rapid burst shots, or ultra high definition resolutions.
Verbatim announced the new Verbatim Pro+ cards on Wednesday, saying it is being offered in SDHC at a 32GB capacity and SDXC at a 64GB capacity. Joining it is a new Pro range of cards, which are targeted specifically at 4k video recording and also includes SDHC and SDXC offerings.
The Pro range is likewise rated at UHS-I Speed Class 3 with the same 90MB/s read speed and a write speed of 45MB/s. The Pros will include a micro SD version for smaller cameras like the GoPro, which require the micro sized cards rather than the full SD cards.
Finally, Verbatim also says it has boosted its Premium cards with a new 128GB micro SD card option and a 256GB SD card. These are designed for recording 1080p resolution footage, says the maker. The company didn't detail the pricing.