Verbatim Mac keyboard and wireless mice launch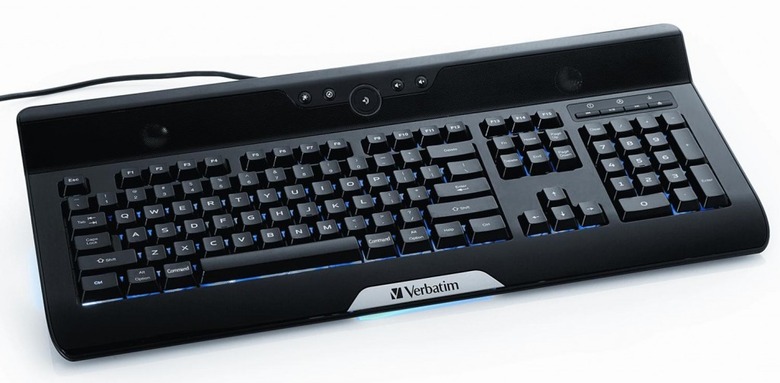 Verbatim have announced two new wireless mice and a keyboard with integrated speakers.  The Verbatim TuneBoard keyboard has iTunes control keys, switchable backlighting and bass boost, as well as offering headphone and microphone connections and a built-in microphone.
As for the Verbatim Bluetooth Notebook Laser Mouse, that unsurprisingly connects to a computer via Bluetooth; the Verbatim Desktop Wireless Laser Mouse, meanwhile, uses a non-standard 2.4GHz connection and thus requires a USB dongle.  Each mouse has a tilting scroll-wheel allowing for four-way navigation, three speed settings and, in the case of the desktop mouse, various programmable buttons.
Intended for use with Macs, the keyboard and two mice are available now, through the Apple store among other retailers.  The TuneBoard is priced at $70 while the Bluetooth mouse comes in at $40 and the desktop mouse at $30.
[via Electronista]