Verbatim Color Nano Wireless Notebook Mouse revealed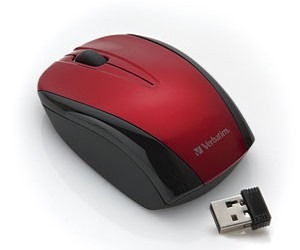 Verbatim announced their latest mouse offering today with the Color Nano Wireless Notebook Mouse. This mouse works with both Windows and Mac-based systems and uses 2.4GHz RF wireless to connect the device with your computer.
Specifically, a small receiver is connected to your computer's USB port and that allows for the mouse to work wirelessly. What's good about this is that receiver is very small and doesn't protrude very much, making it less likely you'll bump it or damage it on accident.
Should you want to remove the receiver, you simply unplug it and store it underneath the mouse. With a rubber grip and ambidextrous form, this mouse is suitable for anyone. It comes in all sorts of colors including graphite, yellow, green, blue, purple, red and pink. You can get the Verbatim Color Nano Wireless Notebook Mouse now for $29.99.