Venmo finally offers instant money transfers to bank accounts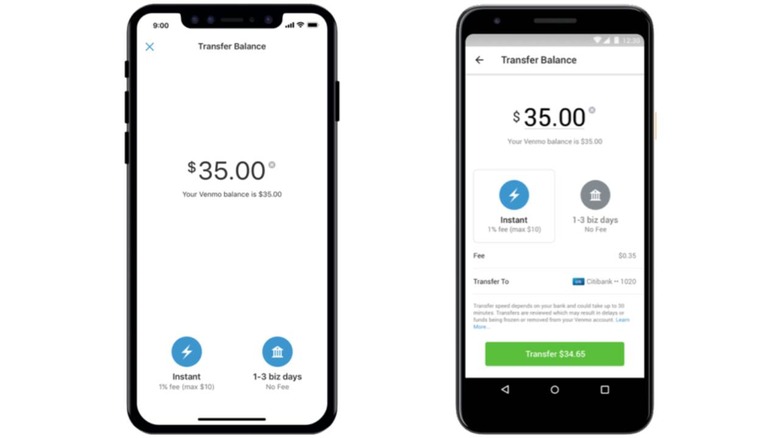 PayPal's mobile payment service Venmo is finally offering instant money transfers directly to bank accounts. The new option follows the company's launch of Instant Transfer last year, which was limited to transfers to eligible debit cards. According to the company, its new Instant Transfer option has the same fees and joins the standard free bank transfer option.
Venmo is a mobile-based financial platform that enables users to easily send money to other people. The system offers a standard bank transfer option that takes between one and three days and is free to use. Alternatively, the company has also offered an Instant option that allows users to transfer the money to a debit card within minutes.
The Instant Transfer option comes with a 1-percent fee with a $0.25 minimum and a $10 maximum per transfer. Neither of those options are disappearing, but they are being joined by a third option: Instant Transfers to bank accounts instead of debit cards. This option comes with the same 1-percent fee but eliminates the need to have an eligible Mastercard or Visa debit card.
The company has started rolling out this new instant bank transfer option but says it will be a number of weeks before it is widely available to all users. Venmo users should make sure their app is up-to-date in order to get the new option.
Though the instant transfer can happen within minutes, the company warns that depending on the user's bank, it may take up to half an hour. In order to use the service, users need to download the iOS or Android app, sign up to create an account, verify a phone number and email address, then verify a bank account.