Velomacchi bags offer moto-inspired carry gear for road warriors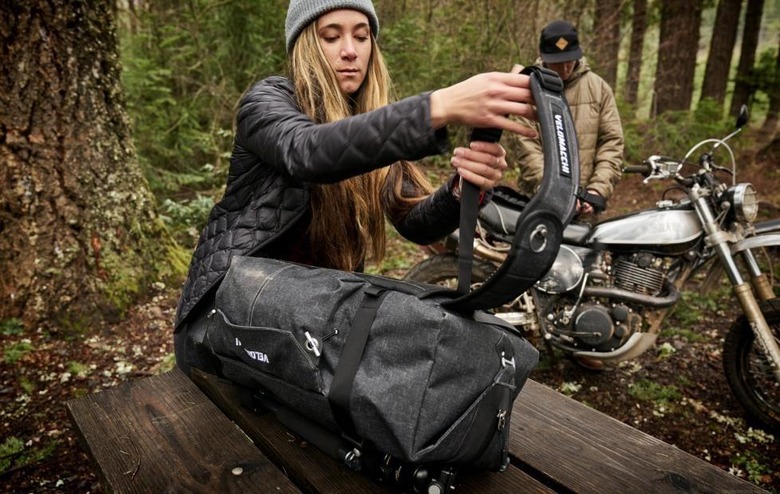 Those who carry their work, and sometimes even their lives, anywhere and everywhere they go will always be in need of equipment, especially bags, that can keep up with their lifestyles. And when it comes to heavy-duty gear, nothing comes close to a mix of ruggedness and portability than motorcycle gear. But those often look as rugged as their nature and might not appeal to more urban road warriors. Fortunately, carry gear maker Velomacchi has three new products that blend together durability and style.
Let's start with the biggest one of all, the Speedway Hybrid Travel Duffle 50L. Don't let that name fool you, because the Duffle 50L pulls double duty as, well, a duffle and also as a backpack. For the latter, it sports a patented magnetic sternum coupler that makes this spacious, watertight convertible bag the perfect home for all your belongings during longer travels or off-road adventures.
For those with less extreme needs, the 35L Giro Backpack is a stylish bag designed with the urban commuter in mind. A magnetic roll top closure keeps your prized possessions inside while still offering easy access to them. A magnetic secret side pocket is perfect for hiding your laptop close to your back. Despite its chic design, the Giro Backpack is also built for adventure, with a back panel for putting in a hydration bladder inside.
If, however, you simply need a compact pouch to protect your laptop or tablet, Velomacchi also has the thing just for you. Available in three sizes, the Impact Laptop Sleeves utilize high-impact foam and a polyethylene interior that acts as a body armor for your laptop.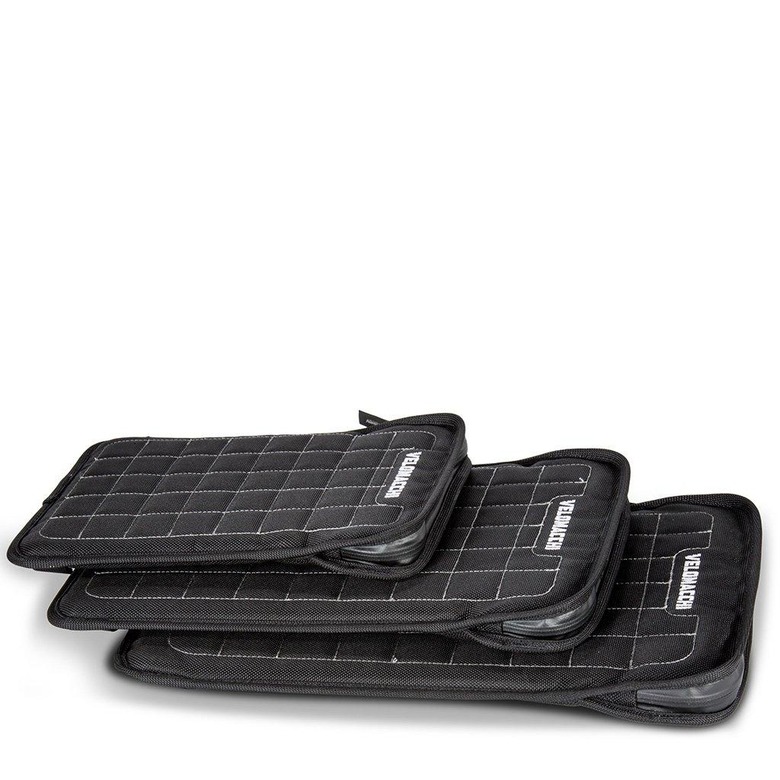 Velomacchi's latest selection of watertight and rugged carry gear can be purchased online for the following prices:
- Speedway Hybrid Travel Duffle 50L – $279
- Giro Backpack 35L – $179
- Impact Laptop Sleeves – $59 (Small), $64 (Medium), $69 (Large)