Velocity Micro unveils new Edge AIO computer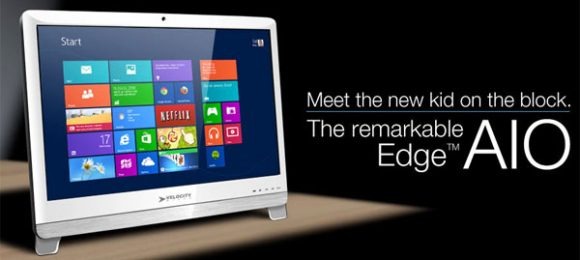 Velocity Micro has been a boutique computer manufacturer for a very long time. In years past, the company was best known for making high-end and very expensive computers for gamers and enthusiasts. The company is back with a new product called the Edge AIO.
The Edge AIO has a 23.6-inch screen supporting full 1080p HD resolution. The machine is fully customizable to meet individual needs and budgets. The Edge AIO starts at $799.99 and price goes up significantly depending on the options you choose.
The case of the computer has a pearl white finish and the machine has a number of options including discrete graphics cards, a quad core processor, and additional RAM. Tech support for the company is 100% based in the US, which is getting to be a rarity in the market today. Processor options include a range of Intel Core i3, i5, and i7 offerings.
There are a number of solid-state storage options and the machine comes with integrated Bluetooth and Wi-Fi. The front web cam supports 720p resolution for video conferencing and chats. The machine also features a SD memory card slot and USB 3.0 ports. Velocity Micro also integrates a DVD burner into the machine along with an Ethernet port. The machine is available to order right now.