Velocity Micro RennSeat Pro is the ultimate chair for simulation games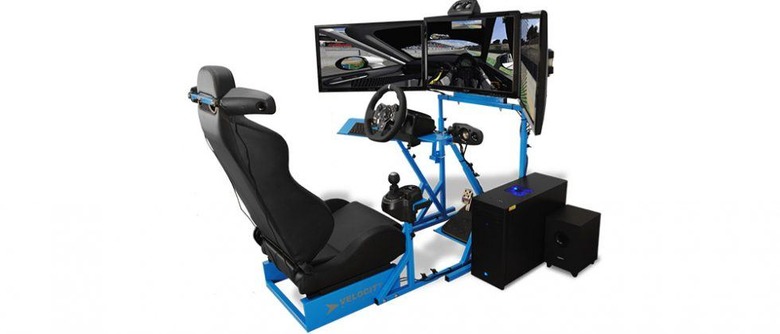 Velocity Micro has unveiled a new gaming station designed for those who play driving and flight simulators, the RennSeat Pro. According to Velocity Micro, this is a premium-grade driving simulator package that can also be arranged for use as a flight simulator cockpit. The contraption is made from stainless steel with an adjustable frame. The included seat is described as being 'automotive quality,' and there's also a bunch of necessary peripherals, as well as the three-display setup.
Velocity Micro announced the new RennSeat as part of its CES lineup, with company CEO Randy Copeland saying, "Building a racing cockpit was a natural progression and an extension" of the company's founding philosophy. The company bills this as a unit for 'hard-core immersive gaming,' as well as enthusiasts who want a realistic simulator setup.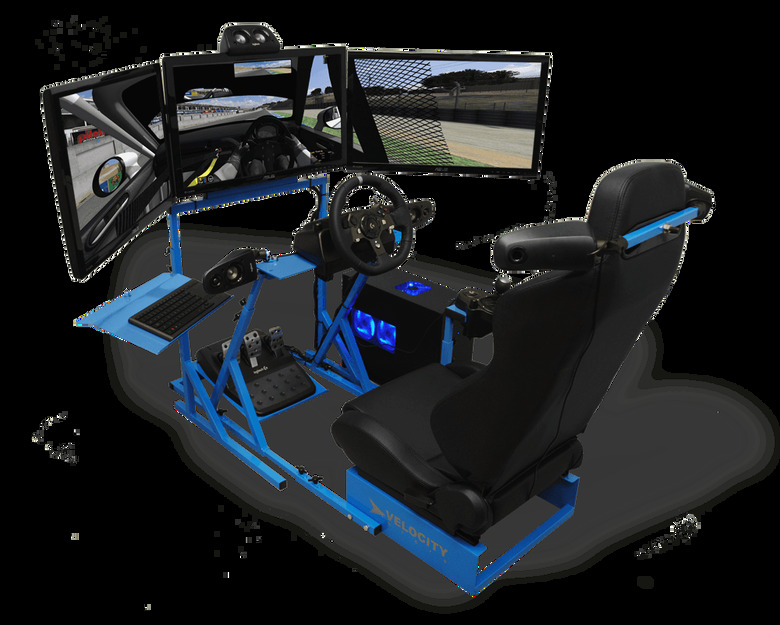 This is a complete turnkey solution, says the company. The RennSeat Pro includes three displays in an angled arrangement to help with the immersive experience. The unit can be used right out of the box, no additional purchases necessary — Velocity Micro says it includes all of the 'necessary peripherals,' though it doesn't breakdown what those are.
The company also announced some new desktops featuring Kaby Lake processors and other tech for gamers, no doubt hoping consumers will pick one up to use with their RennSeat. The RennSeat Pro will be available to purchase later this month, though pricing isn't clear at this time.