Vauxhall Maloo LSA gets a 536PS blown V8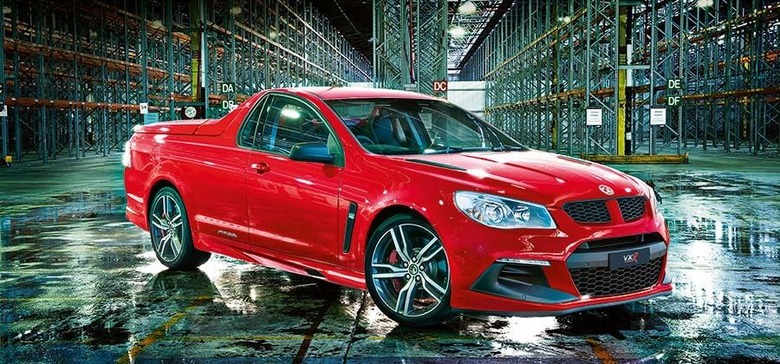 The Vauxhall Maloo is one of those cool cars the UK gets that we don't get in the States. Vauxhall has created the fastest pickup in all the UK with the Maloo LSA getting a VXR8 GTS-based supercharged V8 engine under the hood. That supercharged V8 is a 6.2L engine making 536PS, which is about 528hp. Thanks to that V8 the Maloo LSA can haul 526kgs of ass from a standstill to 60mph very quickly.
Just how fast the truck is to 60mph is unclear because Vauxhall didn't offer performance specs for the car. Since the El Camino-like Maloo LSA is classified as a commercial vehicle buyers can claim the VAT back from the £54,500 price. That price works out to over $81,000, which would never go over in the States. That is a huge price tag even for a luxury truck, a class that sells well in the US.
The big supercharged V8 gives the Maloo 105PS of power and 101Nm torque more than the outgoing version. The truck also gets stiffer springs and dampers to reduce body roll. The manual versions of the truck also get Launch control and a limited slip diff. Nav is included, Bluetooth, leather trim, and an enhanced driver interface.
The outside of the Maloo LSA are updated for improved style with a new fascia and splitter. The truck can be had in two new colors with Slipstream and Some Like it Hot- blue and red respectively.
SOURCE: GM