Vaping Deaths Reported In Nebraska And New Jersey As Cases Grow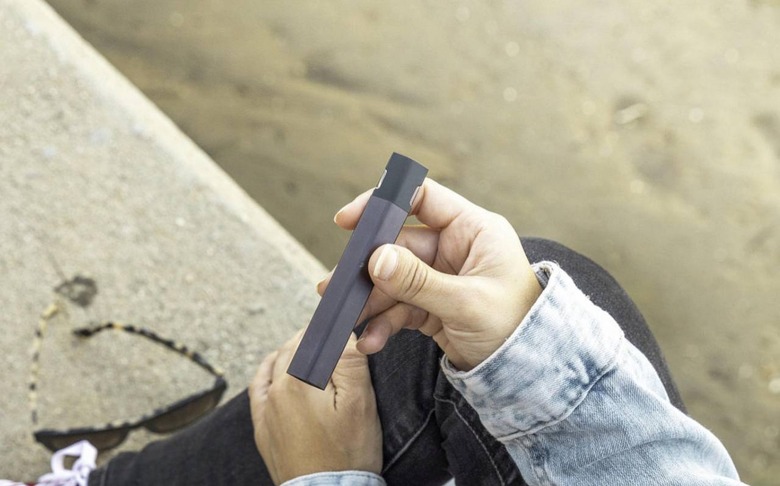 Nebraska and New Jersey are the latest states to report deaths caused by a severe lung condition linked to the use of electronic cigarettes and other vaping devices. Officials in Nebraska disclosed the death on September 30 followed by a similar disclosure from the New Jersey Department of Public Health earlier today. Both deaths involved adults, one of whom was over the age of 65.
According to officials in Nebraska, the state's first death involved an adult over 65 who was located in the Douglas County area. The cause of death was a severe lung disease linked to the use of vaping devices; this death occurred back in May but has only recently been reported. The state is currently aware of 11 other cases involving patients with ages ranging from teenagers to the elderly.
Similarly, officials in New Jersey reported on October 1 that the state has likewise experienced its first death caused by the same lung disease impacting people across the US. The victim is described as an adult female from northern New Jersey, but no additional information was provided. The state is currently dealing with another 14 probable and confirmed cases of this lung illness.
The reports come only days after the CDC issued its latest update on the vaping disease cases, stating that as of September 24, there have been 805 probable and confirmed cases across 46 states and the US Virgin Islands. All of these cases involve a mysterious lung condition that has claimed more than a dozen lives; many patients have been hospitalized as a result of the condition.
Officials are investigating samples taken from these patients in an effort to determine what is causing the outbreak. The cause may involve a particular ingredient or contamination, but no single product or supplier has been implicated. The FDA's enforcement arm is currently conducting a criminal probe into the matter while its regulation counterpart takes steps to pull flavored vaping liquids off the market.