Vantec unveils WiFi-equipped NexStar hard drive dock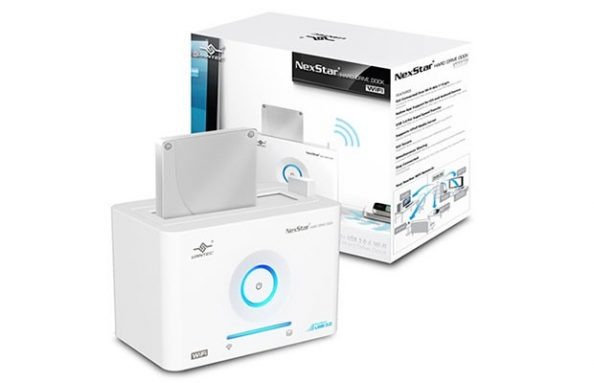 Vantec has announced the NexStar WiFi hard drive dock. The NexStar WiFi allows users to access and transfer data wirelessly, and offers apps on Google Play and the App Store for easy mobile device interaction with the dock. The NexStar will be available some time this month, although a specific launch date wasn't provided.
Like many NAS units on the market today, the hard drive dock is UPnP capable, making it a good choice for those who utilize media centers and media players. PCs and Macs can be used with the NexStar WiFi via SMB protocol, or via a USB cable for an easy wired connection. Mobile devices, such as Android smartphones and iOS devices, can also access and transfer files with the NexStar WiFi.
The NexStar WiFi's mobile app can be downloaded from the Google Play Store and the Apple App Store. According to the press release, the iOS version of the app has had some new features added, which includes support for Airplay that lets users stream data to any device that supports Airplay. Although the dock itself hasn't been released yet, the apps are currently available for download.
The dock can be used with both 2.5-inch and 3.5-inch hard drives with support for SATA I, II, and III. Multiple users can use the NexStar WiFi simultaneously, so it is adequate for office or dorm use, for example. The device support multiple varieties of wireless security including WEP and WPA/WPA2. The dock supports FAT32 and NTFS filesystems.